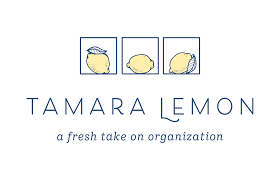 Member Monday: Tamara Lemon
Are you looking for a fresh take on organization? The home arrangement and organizing services offered by Tamara Lemon may be just the right fit for you and your family! Tamara Lemon offers home arrangement services beginning with a 60-90 minute in-home-service touring individual living spaces, providing an unbiased perspective and a "fresh take" on the client's organizational needs. Tamara also offers additional "Lemon Drop" services, including personal shopping (items for organization), consignment (drop-off service), donation, and disposal.
Tamara Lemon's organizing process includes organizing supplies, basic labels, trash bags, zip ties, referrals for other needed resources, and light cleaning. To view guest testimonials and photos of Tamara Lemon's organizational projects and to schedule a free discovery call, click HERE.
Tamara Lemon operates out of Forest, Virginia, and is a valued member of the Lynchburg Regional Business Alliance. You can reach them at (434)-535-1193, send them an email at hello@tamaralemon.org, or follow Tamara Lemon on social media!