Welcome to the Lynchburg Regional Business Alliance's 2023 Candidate Conversations page.
The Lynchburg Regional Business Alliance believes that all elections matter, especially when it comes to who represents our region in the General Assembly. Three State Senate and four House of Delegates districts touch on our four-county region and the City of Lynchburg. Due to redistricting, those State Senate districts are the new 8th, 10th, and 11th, and the House of Delegates districts are the new 51st, 52nd, 53rd, and 56th.
Because of the sprawling geographic area covered by these districts, rather than hosting individual debates or candidate forums, the Alliance opted to do virtual recorded candidate interviews. We invited all candidates running in the House and Senate districts that touch the Lynchburg region.
Each candidate, regardless of accepting our invitation to participate, were provided with a list of prepared questions that our interviewers would draw from.  You can see the prepared questions by clicking here. Being mindful of time and individual schedules, we allotted for approximately 30 minutes for each candidate interview. You can view each conversation with participating candidates below. These are being made available to our members and the public.
The Lynchburg Regional Business Alliance would like to thank each candidate that agreed to be interviewed for participating. To our members, thank you for your support. To our member localities and communities, we hope you find these interviews informative ahead of your vote for the 2023 General Election.
Now, get to know your candidates . . .
Thank you to our Government Relations & Legislative Advocacy Program Partners
Incumbent Candidate House District 52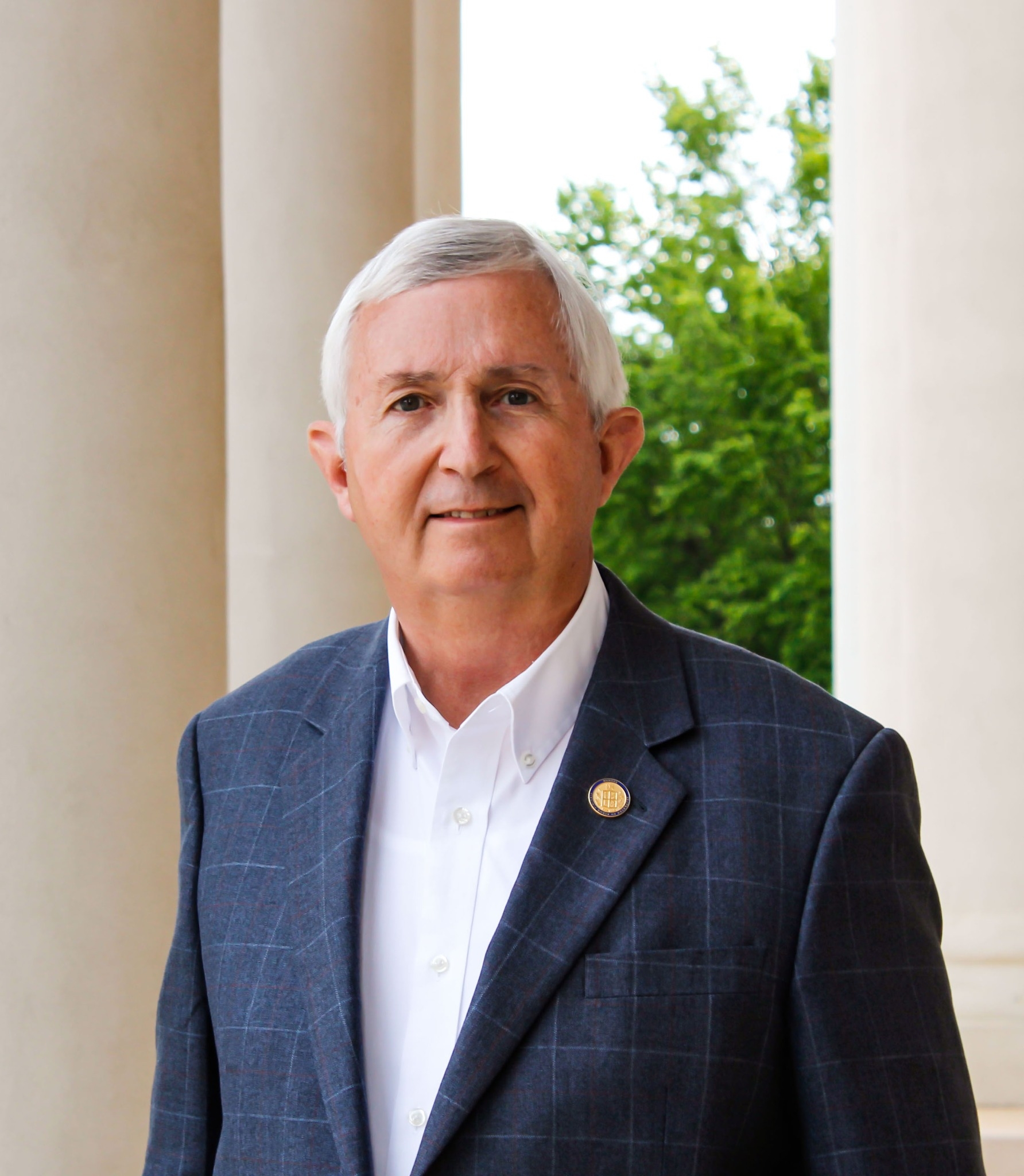 First elected in November of 2019, Delegate Wendell Walker currently represents the 23rd District in the Virginia House of Delegates, which covers portions of the City of Lynchburg, Bedford County, and Amherst County. Since redistricting, Wendell is running for re-election in Virginia's 52nd House District, which covers the entirety of the City of Lynchburg and a portion of Campbell County.
In the House, Delegate Walker serves on the Health, Welfare & Institutions committee, where he serves as Chairman of Subcommittee #3; as well as the Finance and General Laws committees. He also currently serves on the Virginia Board of Workforce Development, the Department of Workforce Development and Advancement Advisory Board, the Joint Commission on Administrative Rules, and the Joint Subcommittee on Block Grants.
In 1975, Wendell moved to Lynchburg, Virginia to attend Liberty Baptist College, now Liberty University and traveled the country alongside Dr. Jerry Falwell for several years during his ministry. At the time of his election, Wendell became the first graduate of Liberty University to represent its district in the Virginia House of Delegates. Throughout his career, Wendell operated a landscaping business in Lynchburg and spent 21 years in workforce development, where he worked to equip and train tomorrow's workforce through Virginia's Registered Apprenticeship programs. Wendell has been married to his wife, Patsy, for over 40 years. They have two children, Gregory and Rebecca, and two grandchildren. He is a member of Thomas Road Baptist Church in Lynchburg.
Put More Money Back in Your Pocket and Lower the Cost of Living
Keep our Communities Safe by Prioritizing Law Enforcement
Strengthen Virginia's Workforce and Expand Career Pathways
Promote Job Growth and Economic Development in Central Virginia
Enhance the Quality of Education by Empowering Students and Parents
Candidate House District 52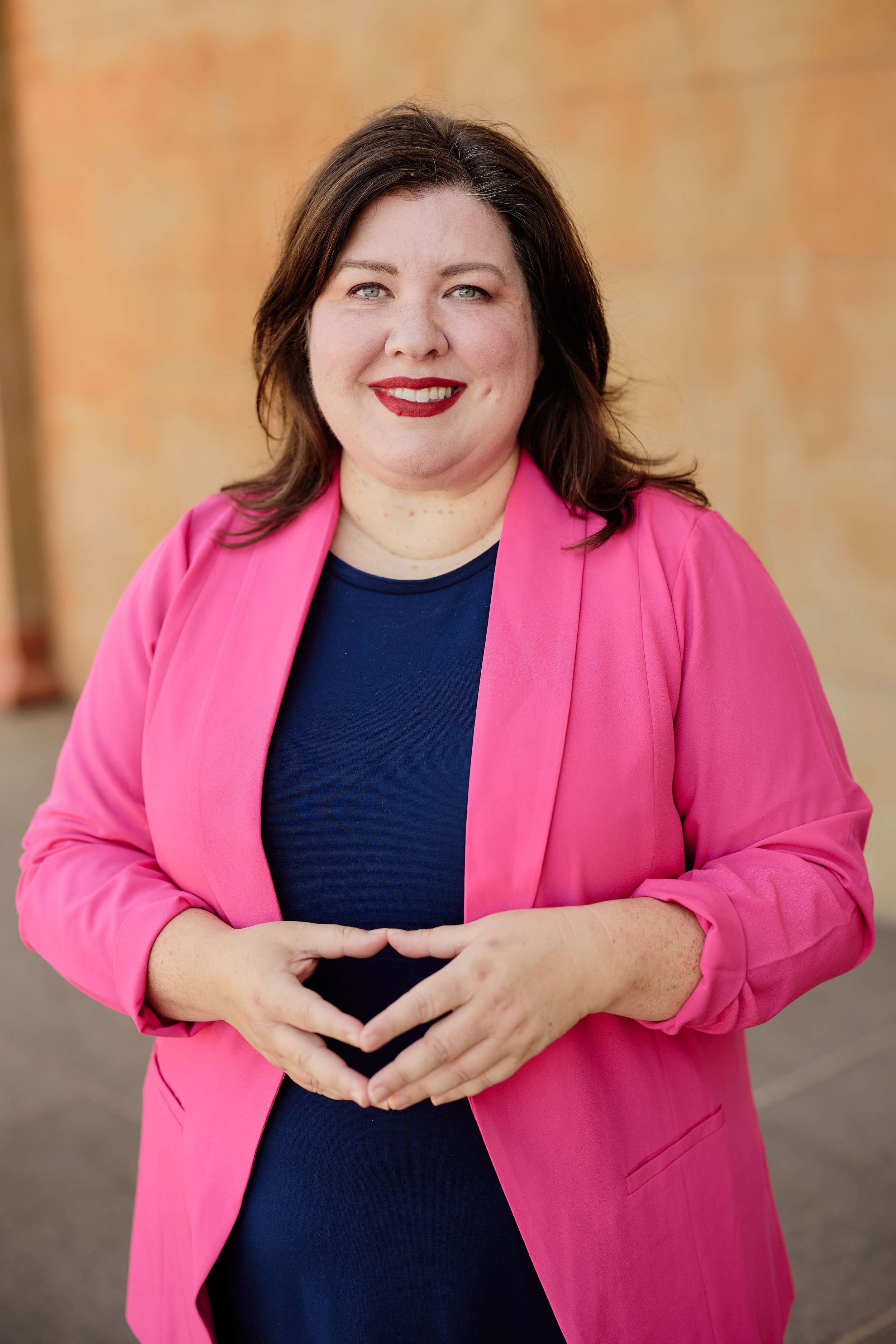 For almost two decades, Jennifer has run her own business, helping organizations save money and increase profitability through better management of environmental and social risk. She has personally worked with more than 200 businesses in the United States and around the world to reduce carbon emissions, eliminate abusive labor conditions in the supply chain, and partner with communities to create vibrant local economies.
She began her career and political experience as a staffer for the US Senate Committee on Governmental Affairs, where she worked on bipartisan issues of fraud, waste, and abuse in government agencies, civil service reform, and regulations oversight.
Today, Jennifer runs her consulting business in Lynchburg and continues to consult for large companies. In addition, she is a facilitator for Co.Starters, a nationwide program building entrepreneurial ecosystems, an adviser with the Small Business Development Center, and a long-time mentor and business plan judge with the Mentor Capital Network.
Actively involved in the local community, Jennifer sits on the Lynchburg City School's Equity Task Force and the University of Lynchburg's Bias Education Response Team (BERT). She has served on the Boards of the League of Women Voters of Lynchburg, the James River Arts council, and ROSEL's List, a nonprofit dedicated to identifying, mentoring and electing women to positions of leadership in Central Virginia.
Jennifer is a tireless advocate for Virginia families, first as a foster parent and now as a Court Appointed Special Advocate (CASA) volunteer in the foster care system. She lives in Lynchburg with her husband and their three children in a historic home with a mini-farm out back.
Jennifer holds a Bachelor of Science degree in Political Science from the University of Oregon, and a Master of Arts in Political Science from Virginia Tech. She also has a Master of Science in Strategic Leadership Towards Sustainability from the Blekinge Institute of Technology in Karlskrona, Sweden. She holds an FSA Credential, Level 2.
Great public schools, where we invest in kids, teachers and staff to promote a culture of lifelong learning
Smart economic development, by finding ways to drive growth while safeguarding our families and the environment
Safe neighborhoods, safe streets, and safe communities — so that families can focus on what matters most
Protecting our fundamental rights, and fighting against the far-right extremists who want to stir up fear and threaten the most vulnerable members of our community
Candidate House District 53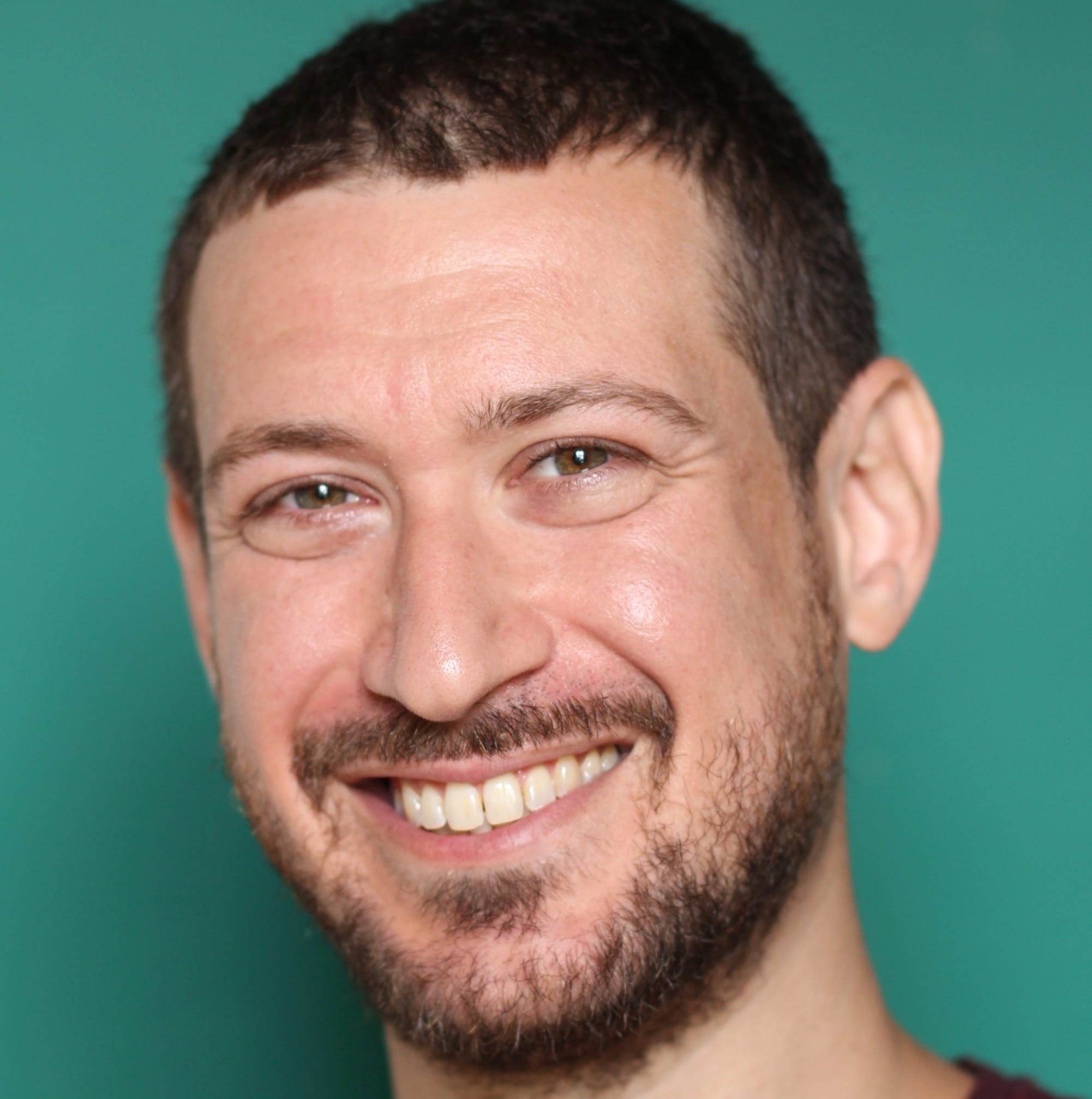 Hey there! I live in the Town of Amherst and they call me Sam Soghor, AKA Amherst Man, AKA PTO dad. I attend every Amherst Board of Supervisors meeting, every Amherst School Board meeting, every Amherst Town Council meeting, I volunteer with Amherst Sheriff Department picking up trash on the side of 29 and I volunteer with The Amherst Historical Society helping with genealogical research.
I'm a server at the only restaurant in Amherst that serves Amherst County cows.
I find it unacceptable that our representatives in Richmond put their party loyalty ahead of their home District. These politicians exploit our differences to maintain their own power. But we voters have far more in common with each other than we have different. If we can come together as a whole community we can create a better life here for our students, our seniors, and everyone in between.
I'm focused on education, healthcare, and our farmers. There are state dollars already allocated for rural areas of the Commonwealth and it's just sitting there languishing because our current reps don't go to bat for us. This is money for our schools, money for health care resources, and money to help our local farmers. If you send me to Richmond I will work hard to get all the grant money available for our communities.
I have a lot of bipartisan support because folks in Amherst can see that I'm a man willing to step up and help. They see that I bring love and kindness and respect to all the things that I do.
Forget all this two party nonsense. The American people are being pitted against each other and it weakens our nation. Let's stand strong together against global corporations and foreign intelligence services that want us more divided.
Education

Healthcare

Farmers
Incumbent Candidate Senate District 8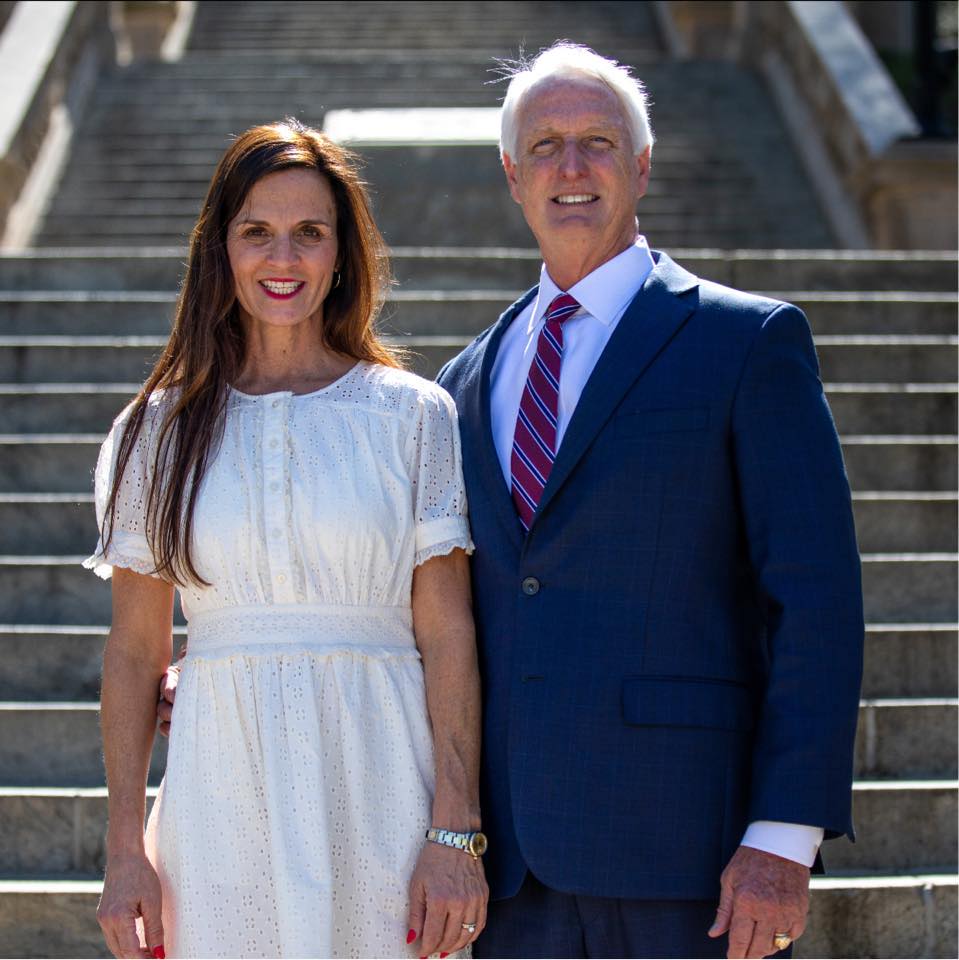 Senator Mark Peake grew up in Roanoke. Graduated from Virginia Tech and Washington and Lee Law school. He resides in Lynchburg with his wife of twenty-eight years, Lila. They have five children. Mark has practiced law in Lynchburg for over thirty years.
He was elected to the Virginia Senate in January 2017. Mark has consistently been involved in his local community, serving with numerous organizations, including the Commonwealth Transportation Board, the Lynchburg Regional Chamber of Commerce, the Lynchburg Bar Association, and the Lynchburg Republican Committee. Mark currently serves on the Judiciary, Education & Health, Privileges & Elections, and Transportation Senate Committees.
Modernize tax structure
Cut burdensome regulations
Decouple Virginia, from California energy policies
Fully fund law enforcement
Defend the Constitution
Candidate Senate District 8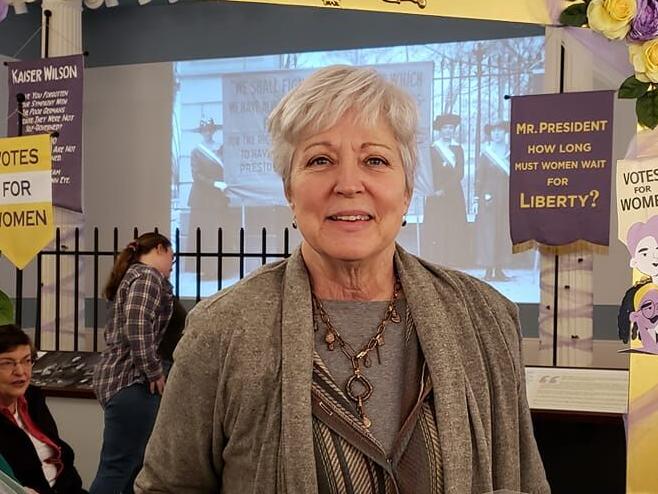 Born and raised in Lynchburg, Virginia, Donna StClair is a graduate of E.C. Glass and Randolph College where she majored in English. She holds a master's degree in communication from the University of Oklahoma. Donna is also a Vietnam-era veteran of the U.S. Army, where she served as journalist and broadcaster.
During her working career, Donna held positions in public education and in public relations, including a stint as public relations district coordinator for the Va. Department of Transportation. She retired as a public high school English teacher.
Donna has served on the board of directors of the Mental Health Association, the Women's Resource Center, Rosel Schewel's Venture for Enterprising Women, and several others. Currently, she is a volunteer with Meals on Wheels.
Following her Army tour, Donna met and married the love of her life, Bruce StClair. For almost 40 years, the two were inseparable partners in shag dancing, scuba diving, hiking, traveling, wine-tasting, and entertaining. Tragically, Bruce became stricken with early-onset dementia before his 60th birthday. Donna spent the next 6 ½ years helping him battle the onslaught of his progressive and fatal cognitive decline.
In the aftermath, Donna waded full-throttle into activism, creating a strong presence on social media, and serving as co-chair of the Bedford County Democratic Committee. She is committed to the preservation of democracy as we have known it. Now running for Virginia Senate in the 8th District, she is committed to upholding women's reproductive rights and enacting measures to promote safe, responsible gun ownership.
Abortion Rights
Responsible Gun Ownership
Climate Crisis
Incumbent Candidate Senate District 11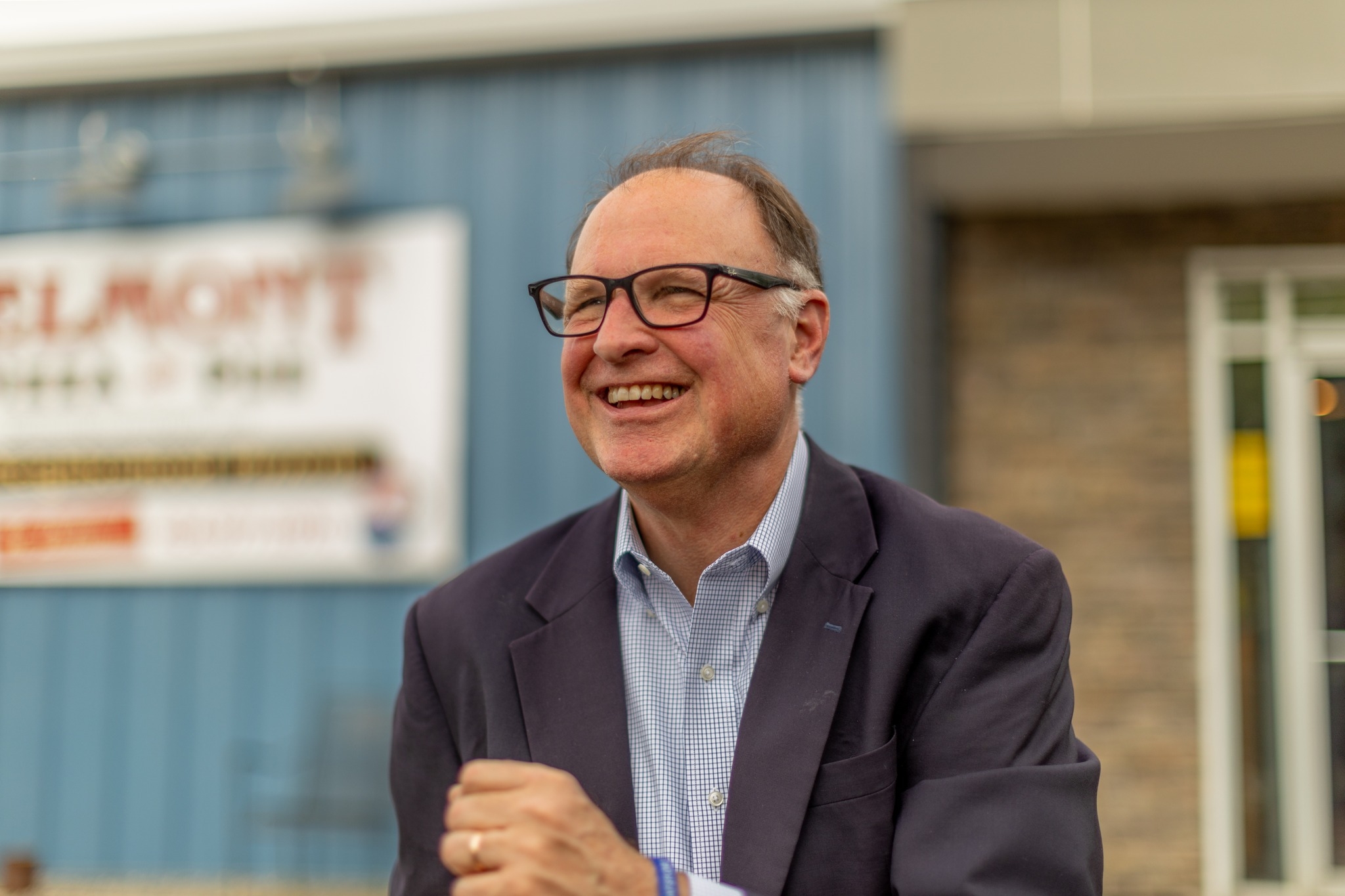 Senator Creigh Deeds represents the 25th Senate District and is a candidate in the new 11th District, which includes the counties of Albemarle, Amherst, Louisa (western), and Nelson, and the City of Charlottesville. He is the Co-Chair of the Judiciary Committee and Chairs the Behavioral Health Commission and the Capital Outlay Subcommittee. He also serves on the following standing committees: Commerce and Labor, Finance and Appropriations, Privileges and Elections, and Rules.
Senator Deeds' public service career began in 1987 when he was elected to serve as the Commonwealth's Attorney of Bath County. In 1991 he ran against an incumbent and won in the 18th District in the House of Delegates. After serving 10 years in the House, Sen. Deeds was elected to the Senate in a special election in 2001. Senator Deeds was the Democratic nominee for Attorney General in 2005 and for Governor in 2009.
Senator Deeds is also a member of the Joint Commission on Administrative Rules, the Committee on District Courts, the Joint Subcommittee for Health and Human Resources Oversight, the Intercollegiate Athletics Review Commission, the Interstate 81 Committee, the Joint Subcommittee on Tax Policy, and the Virginia Indigent Defense Commission.
The National Alliance on Mental Illness honored Sen. Deeds with the Richard T. Greer Advocacy Award for his efforts to reform mental health, and the American Psychological Association Practice Organization named him the 2015 State Legislator of the Year Award. His advocacy work has also been acknowledged by NAMI – Virginia, the Psychiatric Society of Virginia, and the American Foundation for Suicide Prevention. For his work on behalf of crime victims, he was awarded the Warren Stambaugh Award from Virginians United Against Crime.  He also has received the Leadership in Public Policy Award from The Nature Conservancy, the Preservation Alliance of Virginia Delegate of the Year, and the Virginia Association for Parks Legislator of the Year. His legislative work and accomplishments have also been recognized by the Fairfax Coalition of Police, the Virginia Conference of the American Association of University Professors, Virginia Education Association, BikeWalk Virginia, the Virginia Professional Fire Fighters, and the Virginia Community Healthcare Association.
Senator Deeds attended Virginia's public schools and graduated from Bath County High School in 1976. After completing undergraduate work at Concord College, he received his law degree from Wake Forest University in 1984.  Senator Deeds is a lawyer in private practice and lives in the City of Charlottesville. He is married to Siobhan Deeds and has four children.
Ensuring our public schools have the tools to prepare every child for their future, whether they plan to enter the workforce or higher education.
Making sure healthcare, including behavioral health, is accessible and affordable to every Virginian.
Preserving Virginia's beautiful natural resources.
Providing the infrastructure and services necessary to keep Virginia as a top state to live and do business.
Candidate Senate District 11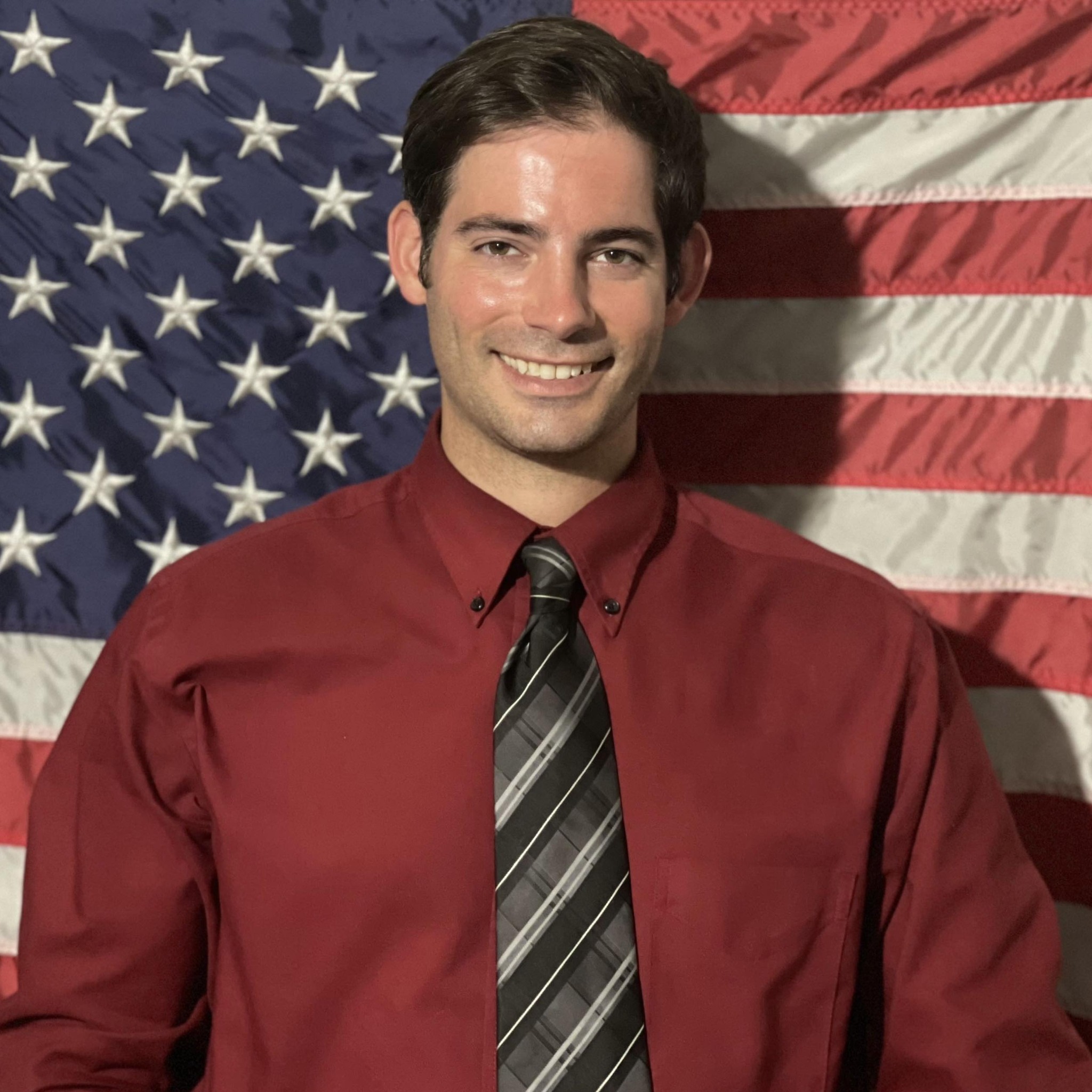 I am a 36 year old small businessman who is the owner of "Hamilton Legal Services".  I have an identical twin brother and I'm one of seven children. Growing up I went to public school in Fairfax County, Virginia and I studied the Administration of Justice at George Mason University.  I have spent time working as a paralegal, as an intern for the U.S. Congress's National Security Subcommittee, in sales for multiple businesses, and as a historian for my website: www.HamiltonHistoricalRecords.com. I hope that I can earn your support to be the next senator for Virginia's 11th district!
Cutting taxes for Virginia residents and for Virginia businesses. Our state is sitting on a $3.6 billion dollar budget surplus and significant tax cuts will only be achieved if we have a Republican senate.
Passing legislation treating the distribution of fentanyl as a homicide.
Empowering both children and parents by passing a series of "education freedom" bills that will promote school choice, education savings accounts and transparency in education.
Other House & Senate Races
The following candidates either did not respond to our request for information or an interview, or have not scheduled an interview as of today:
House District 51 Race

Matt Fariss (I) Incumbent

Kimberly Moran (D)

Eric Zehr (R)

House District 53 Race
House District 56
Senate District 10
Thank you to our Government Relations & Legislative Advocacy Program Partners