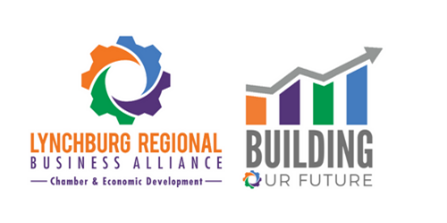 The Lynchburg Regional Business Alliance focuses on developing homegrown talent, attracting new talent, promoting the region's sites and buildings, existing business retention and expansion, assisting entrepreneurial start-ups, business advocacy, and cultivating a rich, local business culture. Building Our Future is an aspirational five-year plan that builds into the future on the momentum of recent successes.
Building Our Future Five-Year Strategic Plan
Goal 1 │ Develop, Retain, And Attract A Talented Workforce
Align the Region's Talent Pipeline
Grow and Promote the Career & Technical Education
Retain the Region's College Graduates
Launch a Targeted Talent Marketing Campaign
Goal 2 │ Grow And Attract Diverse, Wealth Creating Jobs
Intensify Regional Business Attraction and Retention Efforts
Establish the Regional Center for Entrepreneurship
Goal 3 │ Ensure A Competitive Supply Of Industrial Sites & Buildings
Create a Regional Industrial Shell Building Program
Build and Develop Industrial Sites
Goal 4 │ Create A Sense Of Place To Welcome New Residents And Retain Existing Ones
Promote and Connect a Dynamic Regional Core
Encourage Placemaking Throughout the Region
Develop a Nationally Renowned Regional Trail System
To learn more about Building Our Future download the campaign brochure.
Consider joining this growing list of businesses making an investment in the continued growth of the Lynchburg Region through the Building Our Future Campaign!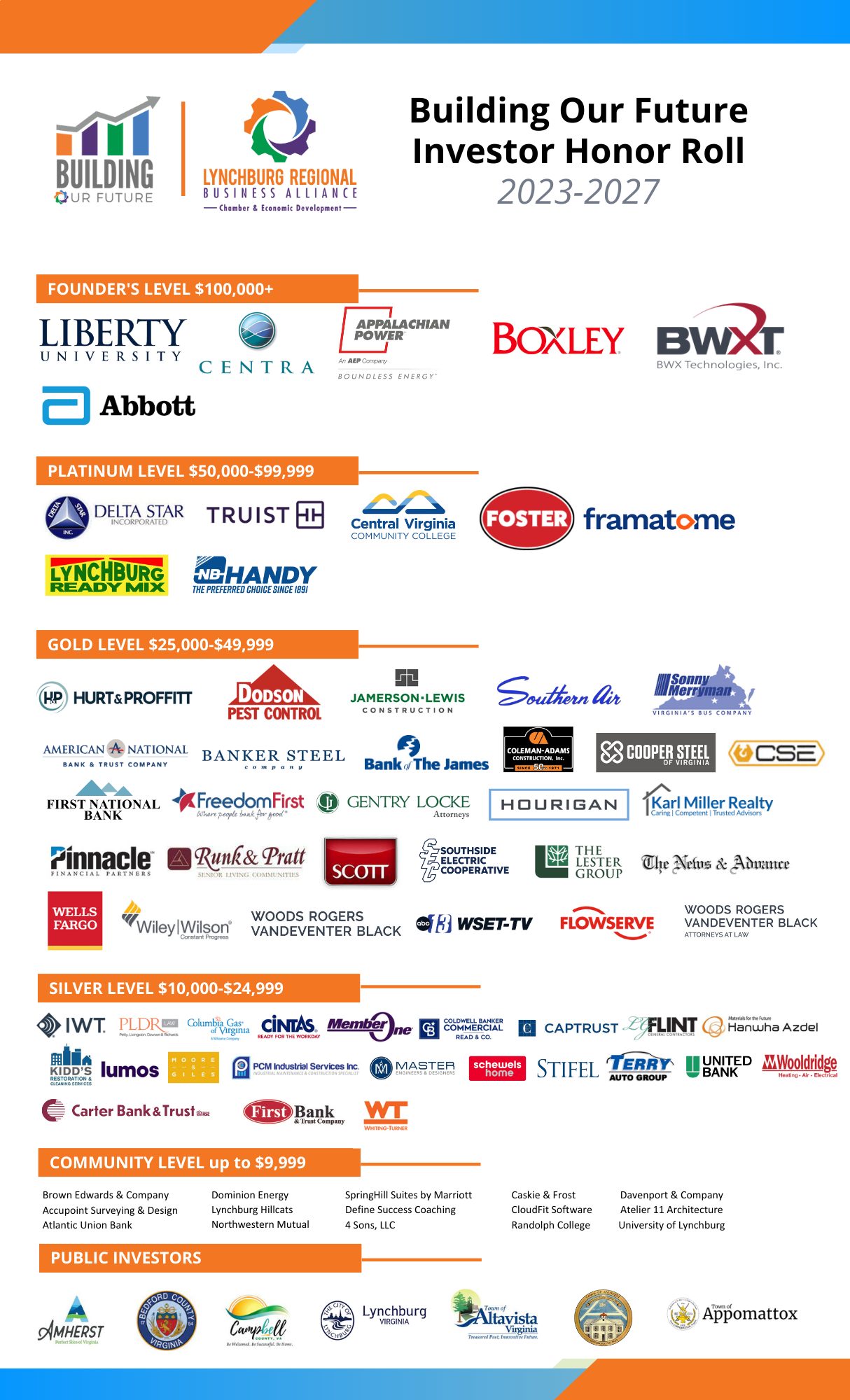 To schedule a meeting or receive additional information on making an investment in Building Our Future, contact:
Megan Lucas
meganlucas@lynchburgregion.org
434.845.5968 x18