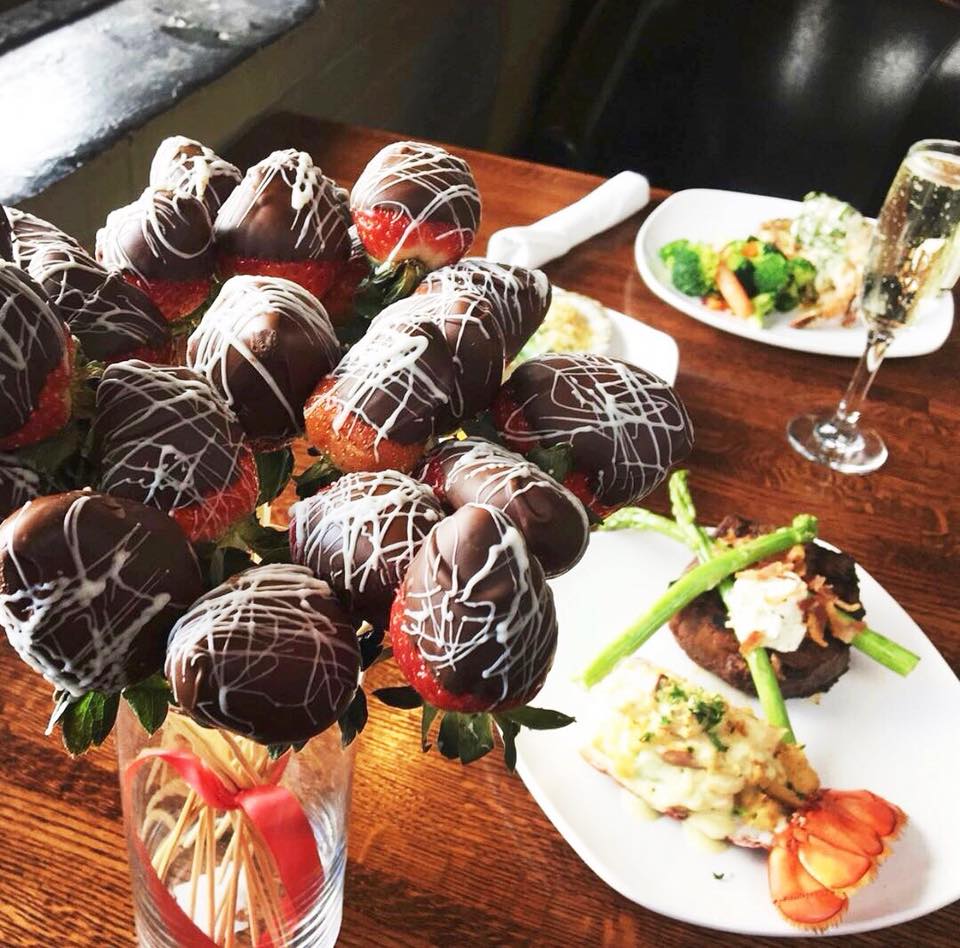 Celebrate Valentines' Day at These Unforgettable Destinations Across the Lynchburg Region
With Valentines' Day approaching, it's time to take advantage of all the incredible getaways and destinations that are popular across the region, no matter what your plans are on February 14th. With the region's low cost of living, spectacular fine dining, and stunning views of both the James River and the scenic Blue Ridge Mountains, the Lynchburg region is proof that you don't have to trek to Philly or New York City to have a spectacular Valentines' Day with your significant other or group of friends.
Take our region's restaurants for example! One of the region's most popular fine dining spots, Isabella's Italian Trattoria, offers contemporary Northern-Italian style dining in an upscale casual setting and has developed strong relationships with local farmers to offer the freshest possible ingredients. Isabella's is an excellent choice for a night out with friends, a special date, or a special business event. More elegant Italian dining can be found at Milano's Enoteca, offering a variety of Sicilian recipes in a modern setting.  For a more casual, but still savory dining experience, check out Iron & Ale in the bustling Cornerstone district, featuring fresh and flavorful fare in a relaxed atmosphere, complete with an upscale taproom. Also, be sure to check out Mellow Mushroom, located right next door, where creative imagination and expression results in a one-of-a-kind dining experience.
Furthermore, Charley's Restaurant and Catering offers savory recipes from experienced chefs and is a popular casual dining destination in the region. Lovers of American-style fare will not want to miss downtown's classic Market at Main, housed within two historic 19th-century buildings.  Meat lovers will also have a blast at County Smoak and Pok-E-Joe's, two restaurants offering wood-fired BBQ and Texas-style meats. In Amherst County, Meredith's Restaurant and Catering features unique homestyle dishes and desserts that the whole family will enjoy.  Those with a taste for freshly brewed ales will also not want to miss Three Roads Brewing Company and Blue Ridge Brewing Company, each offering a diverse selection of imported and craft beers.
Those looking to escape for the weekend won't want to miss Lynchburg's Craddock Terry Hotel & Event Center, voted the Best Boutique Hotel in Lynchburg By Virginia Living Magazine. Originally built in the late 19th century as a shoe factory, Craddock Terry is now a residential-style boutique hotel featuring urban architecture with the fashionable stylings of a modern luxury hotel, featuring several award-winning restaurants, including Waterstone Pizza and Shoemakers American Grille. Located just a few blocks away, The Virginian Hotel, an iconic masterpiece of Downtown Lynchburg, offers spectacular dining options, including the rooftop Skyline Bar & Grille with its incredible sunset views, and the luxurious William & Henry Steakhouse, offering classic "American-style" fine dining, as well as the Marigold Café for those looking for a more casual dining experience.
Other can't miss lodging destinations in the Lynchburg region include the Lynchburg Grand Hotel, a modern-style, full-service hotel with 12,000 feet of meeting space for events. Conveniently located on the campus of Amherst's Sweet Briar College, Elston Inn & Conference Center includes 38 private comfortable rooms with cable television, private baths, balconies, a sun deck, and conference facilities for businesses. Those looking for a historic destination for their romantic getaway can find The Berry Hill Resort & Conference Center less than an hour's drive from downtown Lynchburg in South Boston, offering unequaled hospitality, distinctive southern charm, and elegant accommodations including golf courses, a spa, recreation trails, and spacious suites. Wilderness lovers will not want to miss booking their Valentines' weekend vacation at the Peaks of Otter Lodge, located within walking distance of the Blue Ridge Parkway, the Appalachian Trail, and scenic mountain views. Other hotels providing convenient access to events, institutions of higher learning, and other destinations across the region include Courtyard by Marriott, Fairfield Inn & Suites, Hilton Garden Inn, La Quinta Inn & Suites, Microtel Inn & Suites by Wyndham, and TRU by Hilton.
Additionally, Valentines' Day weekend is an excellent opportunity for couples and groups to experience family-owned eateries across the region. Located in the Wyndhurst community,   Those looking to buy gifts for their significant other, or friends and family will want to check out Bloom by Doyle's, Lynchburg's oldest florist, which provides quality flowers, gifts, and arraignments for all special occasions, Farmbasket, a shop featuring specialty foods, apparel, and all-occasion gift ideas, as well as ACCENTS Flags & Gifts, offering fragrances, florals, and much more.
Whether you're seeking a romantic getaway or just looking for a night out with friends, the Lynchburg region has an incredible choice of destinations to take advantage of this Valentines' Day weekend. Whether you're watching the sunset from atop the Virginian Hotel or enjoying gourmet pastries at home from Sugar Blush Bakery, the holiday weekend is also another great opportunity to shop and buy locally.