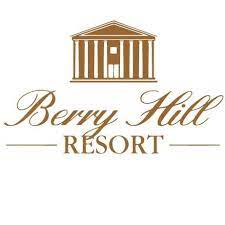 Member Monday : Berry Hill Resort & Conference Center
Today's #MemberMonday is Berry Hill Resort & Conference Center!!!
Looking for the perfect holiday getaway this year? The Berry Hill Resort and Conference Center has been a historic vacation destination since 1728, nestled in the scenic countryside just outside South Boston, Virginia. The iconic resort offers furnished rooms designed with Southern charm and elegance, amenities and activities for guests of all ages, sophisticated dining options, spa, and wellness packages, and is recognized across the country as a preferred venue for weddings. Additionally, Berry Hill Resort also features 5,000 square feet of dedicated indoor conference space, which when combined with Berry Hill's spacious outdoor offerings, makes for an ideal mixture of both business and leisure! To book your reservation or event today, click HERE.
The Berry Hill Resort and Conference Center is located at 3105 River Road, South Boston, VA 24592. You can reach them by calling (434)-517-7000 or send them an email at concierge@berryhillresort.com