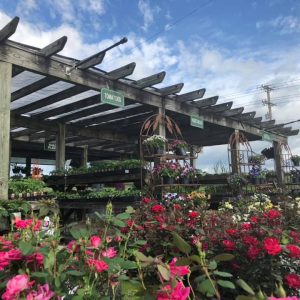 Member Monday: Aylor's Farm & Garden
Today's #MemberMonday is Aylor's Farm & Garden!!!!
Aylor's Farm & Garden has been an Alliance member for 88 years as of today, August 30th, 2021. Aylor's Farm & Garden is a premier supplier of feed, lawn & garden supplies, animal health, bird seed, fountains & statuary, and short-order food products in the region. Starting initially as a flour mill founded in 1830, Aylor's expanded into feed in the 1930s, opened its Forest Store in 1981 with a garden department, and broadened operations to include a Garden Café in 2000. Aylor's home-cooked menu items include a variety of tasty options, including kielbasa, panini grilled sandwiches, and Grandma Tammy's banana pudding. For more information about the immense variety of products offered by Aylor's Farm & Garden, please visit their social media page HERE.
Aylor's Farm & Garden is located at 16075 Forest Road, Forest, VA, 24551. You can reach them by telephone at (434) 525-1007, or you can send them an email at aylors@gmail.com.