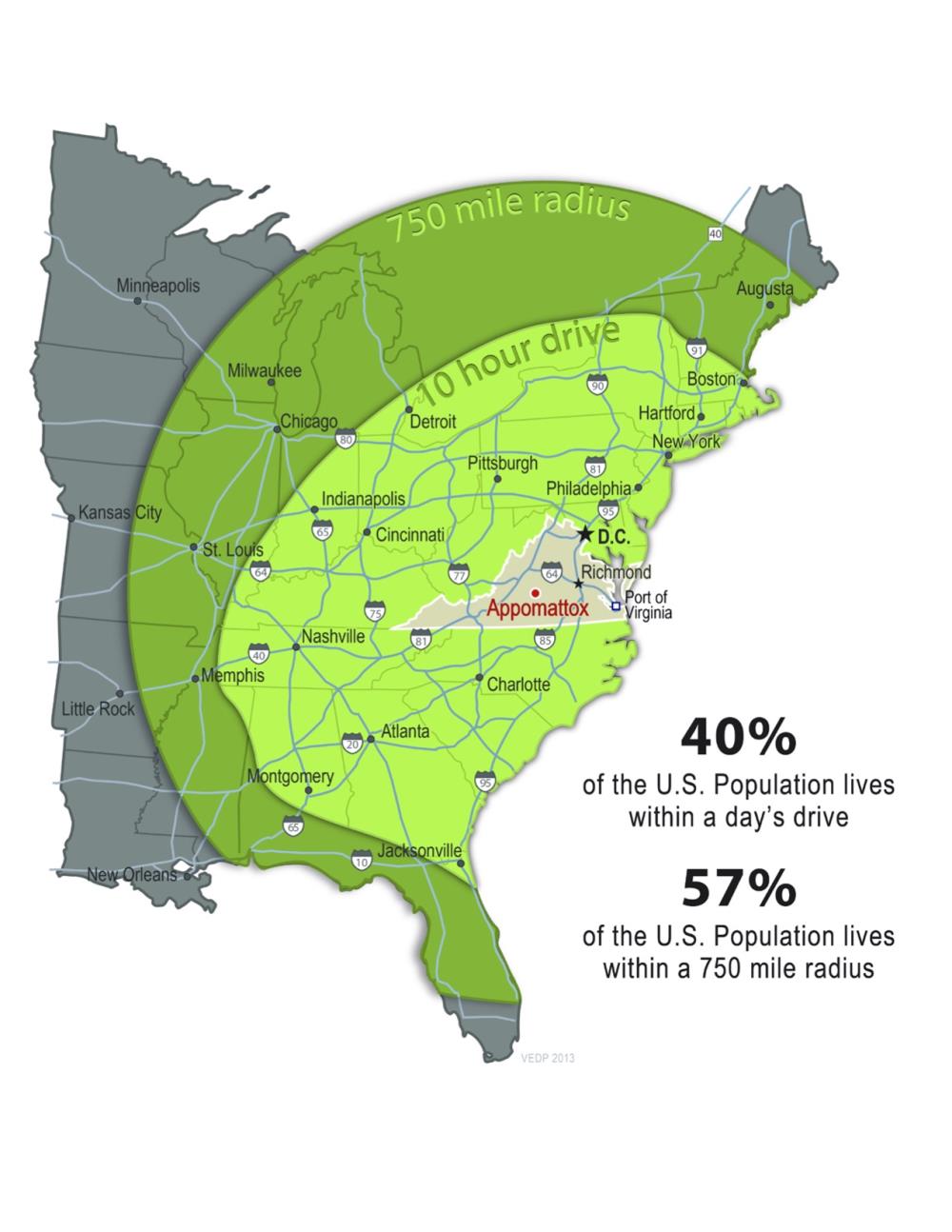 Appomattox County Boosts Local Tourism Through Outdoor Recreation & Historical Landmarks
Located within a day's drive of major population centers along the eastern seaboard of the United States, Appomattox County, located about twenty miles southwest of Virginia's geographic center, is one of the Lynchburg region's most historic communities.
As a part of the Appomattox County's mission, developing and maintaining a scenic county recreation system, giving both newcomers to the region and longtime members of the community opportunities to discover the natural environment of Appomattox County is a top priority. The Appomattox County Parks, Recreation, & Tourism currently manages six sites, giving the community an opportunity to make the most of the recreational opportunities in Appomattox County.
The centerpiece of these six sites is Appomattox Community Park, a newly developed 100-acre outdoor facility located just off U.S. Highway 460, which features soccer, softball, football, two-tee-ball fields, a cloverleaf of four baseball fields, and multi-purpose fields, as well as a frisbee disc golf course, hiking, and biking trails, and picnic pavilions and concession stands for families across the region to enjoy and use. Community members made an incredible impact in bringing Appomattox Community Park from the drawing board to reality, as the majority of the park was constructed from private donations from citizens and grants.
"Every donation helps," added Anne Dixon, the county's director of the Parks, Recreation, & Tourism department, encouraging citizens to contribute to this worthy cause. In addition to Appomattox Community Park, the county also maintains four other recreational sites, including Appomattox Community Center, Appomattox County Ball Park, Oakville Ruritan Building, and Old Appomattox Elementary School Gym.
While not owned and operated by Appomattox County, state parks like Holliday Lake and the James River provide thousands of acres of scenic hiking and biking trails, scenic forests, canoeing, fishing, and camping opportunities for the entire family to enjoy. Additionally, Holiday Lake State Park is located right next door to the Holliday Lake 4-H Educational Center, a conference center, summer retreat camp, and educational facility that is host to the Lynchburg Regional Business Alliance's Pull For Business event. These facilities, along with national parks commemorating Appomattox's historic role in the American Civil War, such as Appomattox Court House National Historical Park, help fulfill the county's role of promoting the growth of the business and economic development community in the county by attracting increased tourism to Appomattox County, along with greater tax revenue for the region.
For more information on how to get involved in local events occurring around Appomattox County, please click HERE.
Appomattox County's Parks, Recreation, & Tourism department is located at 153-A Morton Lane, P.O. Box 863, Appomattox, VA 24522. You can reach them by telephone at (434) 352-5996, or you can send them an email HERE.