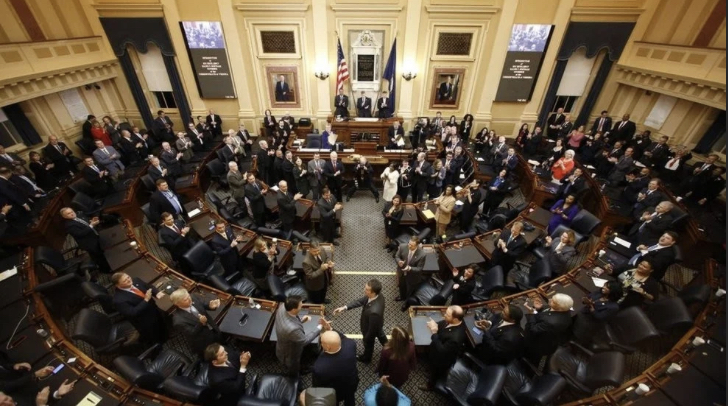 New Laws Take Effect on July 1
As we did in 2020, the Alliance spent much of 2021 alerting and informing members of the many hundreds of proposed pieces of legislation (and especially the biennial budget) that the Executive and Legislative branches considered. On many issues, we actively and hopefully effectively engaged on our members behalf, including in support of higher education TAG grants and high demand degree tuition assistance at the community college level. As well as in opposition to several more workplace mandates, including Right To Work changes, wage increases, safety standards, employee leave, and more. In other instances, the Alliance attempted to work with the Administration and the General Assembly to propose suggestions to bills that perhaps, if modified, our organization and our members could live with.
For perspective, there were 1,092 pieces of legislation introduced in the 2021 Session, 622 of which passed. I would encourage the interested reader to click here for an excellent detailed visual the Virginia Public Access Project staff created to educate Virginians on the fate of legislation, with a focus on the margin by which bills passed, how and where bill passed or failed, outcomes by political parties, etc.
For a more in-depth, detailed review of just what the 2021 Session meant for Virginia citizens, its businesses, public and private education institutions, the utility industries, local government, public safety and so much more, please click the two below links which are Session documents from the Virginia Division of Legislative Services. The first is entitled "In Due Course", a 23-page document on the legislation that, per DLS, "is likely to affect the daily lives of the citizens of Virginia."
For those who want do a deep dive into the Session – or perhaps just have the document at your fingertips as an excellent legislative resource, please click and save DLS's annual Session Summary. It is a 156-page collation of the bills that either passed or failed during the Regular and Special Sessions. Before undertaking your review, please be sure to read the Summary's Introduction and note the Table of Contents. Enjoy and please be sure to make a note of the great work the lawyers and staff do at the Division of Legislative Services.
For more info. on Virginia laws that go into effect Thursday check out this article from Patrick Wilson of the Richmond Times-Dispatch.