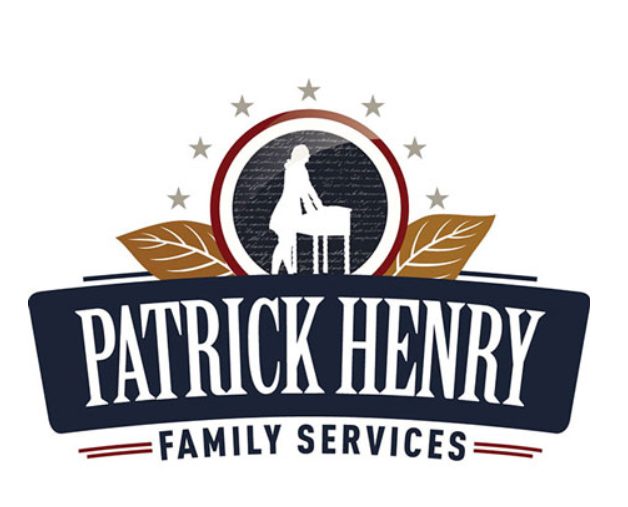 Patrick Henry Family Services Aims to Provide Healing & Hope to Families Across the Lynchburg Region
For many, family life can be chaotic and even stressful at times. That's why Patrick Henry Family Services offers many areas of outreach, counseling, and care to individuals, children, & families in the Lynchburg region. Whether a family has temporary adversity or a significant crisis, the talented and qualified team of leaders and counselors at Patrick Henry and Hope for Tomorrow counseling centers provide a circle of support to meet practical, emotional, and spiritual needs. Through professional intervention, therapeutic care, and parenting education, Patrick Henry's goal is to help keep families together rather than stay apart.
As a part of Patrick Henry's family care services, the Hope for Tomorrow counseling center employs a variety of counselors who take a trauma-specific approach to address the unique needs of hurting children and families from difficult places in their lives. With offices in Lynchburg, Farmville, Danville, South Boston, & Brookneal, Hope for Tomorrow's counselors are equipped and ready to help those in various communities exactly where they are.
Additionally, Hat Creek Camp is a safe place for anyone in the Lynchburg region ages 12-17 to experience exciting programs that build relationships, inspire change, and transform lives. The camp is Virginia's premier trauma-informed camp destination, offering hope, health, & healing for vulnerable children and their families. For more information about Hat Creek Camp or to register, click HERE.
Furthermore, the Hammersley Center, a two-story venue is strategically located within the camp's 350 acres and sits along the shoreline of Lake Shalom. With the ability to accommodate up to 45 guests, this facility is ideal for camp programming as well as external group events, including corporate training and church retreats. Hammersley also offers several training and development programs to strengthen parents and caregivers in the pursuit of keeping families healthy and together.
To help fulfill their mission, Patrick Henry hosts a variety of community events throughout the year, including training and camps, for both adults and children. You can find out more about these events by clicking HERE.
Data shows that nearly 389,000 children live in either poverty or deep poverty, 5,600 live in foster care, of which only an average of 26.4 percent of children in Virginia get reunified with their biological families after being placed in foster care, and nearly 2 out of 3 children having a major depressive episode did not receive mental health treatment. These numbers prove the urgency of Patrick Henry's mission, as they can connect care & counseling resources to those in the community who need it the most.
Patrick Henry Family Services has a significant need for individuals around the Lynchburg region to get involved and help fulfill their vision of bringing care and counseling to families across the Lynchburg region. To find out how to connect with Patrick Henry or to volunteer, click HERE.
If you are unable to get involved and physically be a part of fulfilling Patrick Henry's mission of bringing healing and hope to families who need it, you can always contribute financially to the organization. For more information on how to donate to Patrick Henry, click HERE.
To view upcoming volunteer opportunities and events, view Patrick Henry Family Service's Page on SHARE Greater Lynchburg HERE.