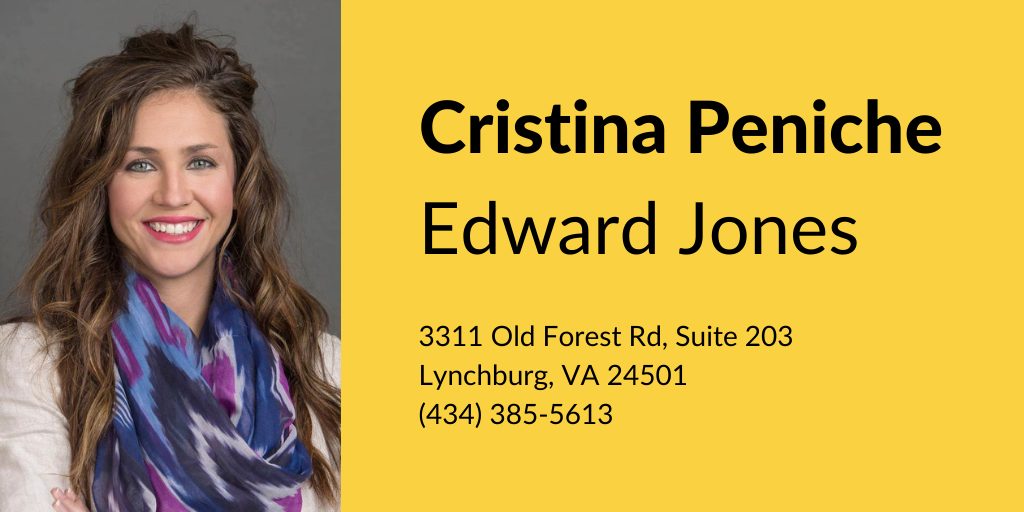 Member Monday: Edward Jones – Cristina Peniche
Today's #MemberMonday is Cristina Peniche!
Hello! My name is Cristina Peniche and I am a Financial Advisor at Edward Jones. I offer financial planning and asset management services for a variety of needs. From retirement preparation to estate considerations to wealth preservation, I am enthusiastic about helping people to meet their ideal financial vision for themselves and their loved ones. Life's transitions inevitably bring about financial concerns and changes; my experience and expertise are tailored to meet the needs of individuals in transition. As such, I help people gain confidence in their financial goals as they move through these changes. By connecting with you personally and learning about your situation, I make recommendations that help you become more confident in your financial vision for yourself and your loved ones. Come partner with me as we work together to find wealth management strategies that work for you through goals-based advice.
I am a native to Lynchburg; I attended Sweet Briar College and graduated in 2012 with a Bachelor's in Liberal Arts. I then went on to complete my Master's in Communication at Liberty University. In 2016, I joined the financial industry as a team member in a supporting role. After, I decided to move into the advisor role and completed the licensure process in 2020. In my free time, I enjoy exploring French culture. I also love playing with my two cats, Freya and Jackson. In addition, I am a respite foster care parent and host young girls in my home on the occasional weekend. I also enjoy quality time with friends, family, and my baby niece and nephew.
Cristina Peniche, Financial Advisor for Edward Jones is located at 3311 Old Forest Rd, Suite 203, Lynchburg, VA 24501. You can contact her by telephone at (434) 385-5613, or by email at cristina.peniche@edwardjones.com