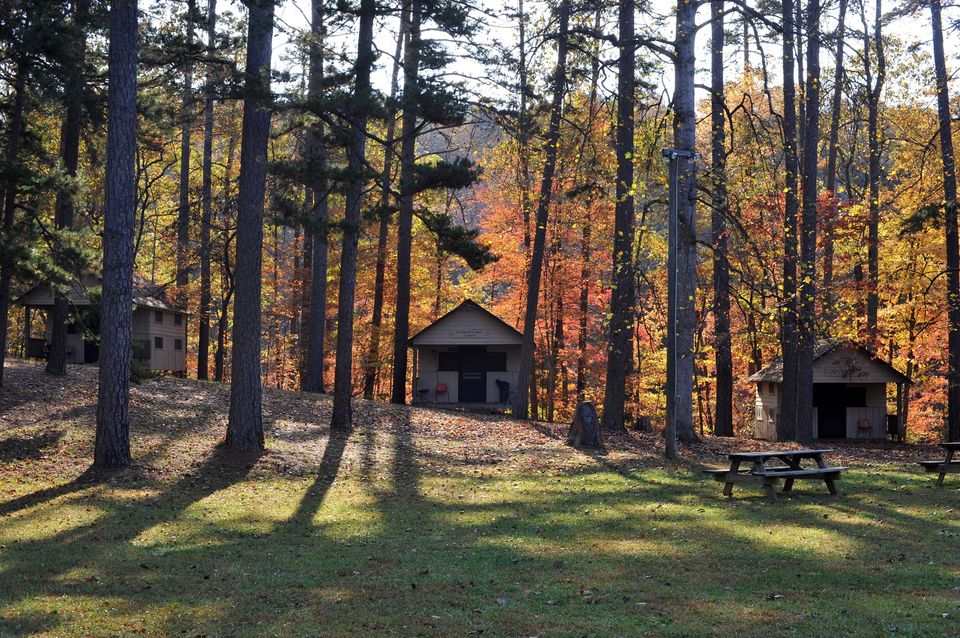 Holiday Lake 4-H Educational Center Enriches Lynchburg Region Through Outdoor Education
Since 1940, the Holiday Lake 4-H Educational Center has served youth and adults of the Lynchburg region. The educational center serves as a camp in the summer, providing education in outdoor living for over 2,000 youth and adults from 17 counties and two cities in the Lynchburg region each summer. Holiday Lake's programming focuses on natural resource education, outdoor education, and youth leadership development.
The Holiday Lake Educational Center is a part of 4-H, a cooperative extension program, a community of over a hundred public universities that provides experiences where young people learn by doing. Participants complete hands-on projects in health, science, agriculture, and citizenship in a positive environment where they receive guidance from adult mentors and are encouraged to take on leadership roles.
The educational center's summer camps have been found to impact youth behaviors in areas of personal responsibility, independence, and taking initiative towards accomplishing tasks, and sharing, as well as building positive relationships with others and learning new skills.
Holiday Lake's camps also feature a variety of unique outdoor recreational opportunities, including challenge courses, natural resource education, hiking, hunting, swimming, and much more! Additionally, Holiday Lake also offers conference facilities for groups around the Lynchburg region to use, including internet access, media players, as well as a full-service dining area. The conference rooms can accommodate up to 130 individuals in the colder months, and 240 in the warmer months. The conference rooms are available from September through April, and on weekends year-round.
The Holiday Lake 4-H Educational Center also uses shooting education within a safe and protective environment to teach youth important life skills, such as responsibility, teamwork, and self-discipline. The new Benneche Family Center contains 30 lanes for air rifle, air pistol, and 18 lanes for archery, as the educational center strives to empower youth through shooting education to participate safely in shooting sports and competition.
Holiday Lake will also be the host of the Lynchburg Regional Business Alliance's first-ever Pull for Business Skeet & Clay Shooting Tournament! Taking place this Friday, May 7, 2021, from 8 a.m. to 6 p.m., shooters will be present with a range of targets that duplicate the flight path of game birds. Participants will shoot a round of skeet and a round of five-stand, and all shooters will provide their own ammunition and will be required to wear closed-toe shoes, safety glasses, and bring hearing protection.
To find out more about the Lynchburg Regional Business Alliance and the Pull for Business Event, click HERE.
To donate to the Holiday Lake 4-H Educational Center, click HERE.
For more volunteer opportunities please visit their page on SHARE Greater Lynchburg.com HERE.
The Holiday Lake 4-H Educational Center is located on 1267 4-H Camp Rd, Appomattox, VA 24552. You can reach them by telephone at (434) 248-5444, or by email at info@holidaylake4h.com.