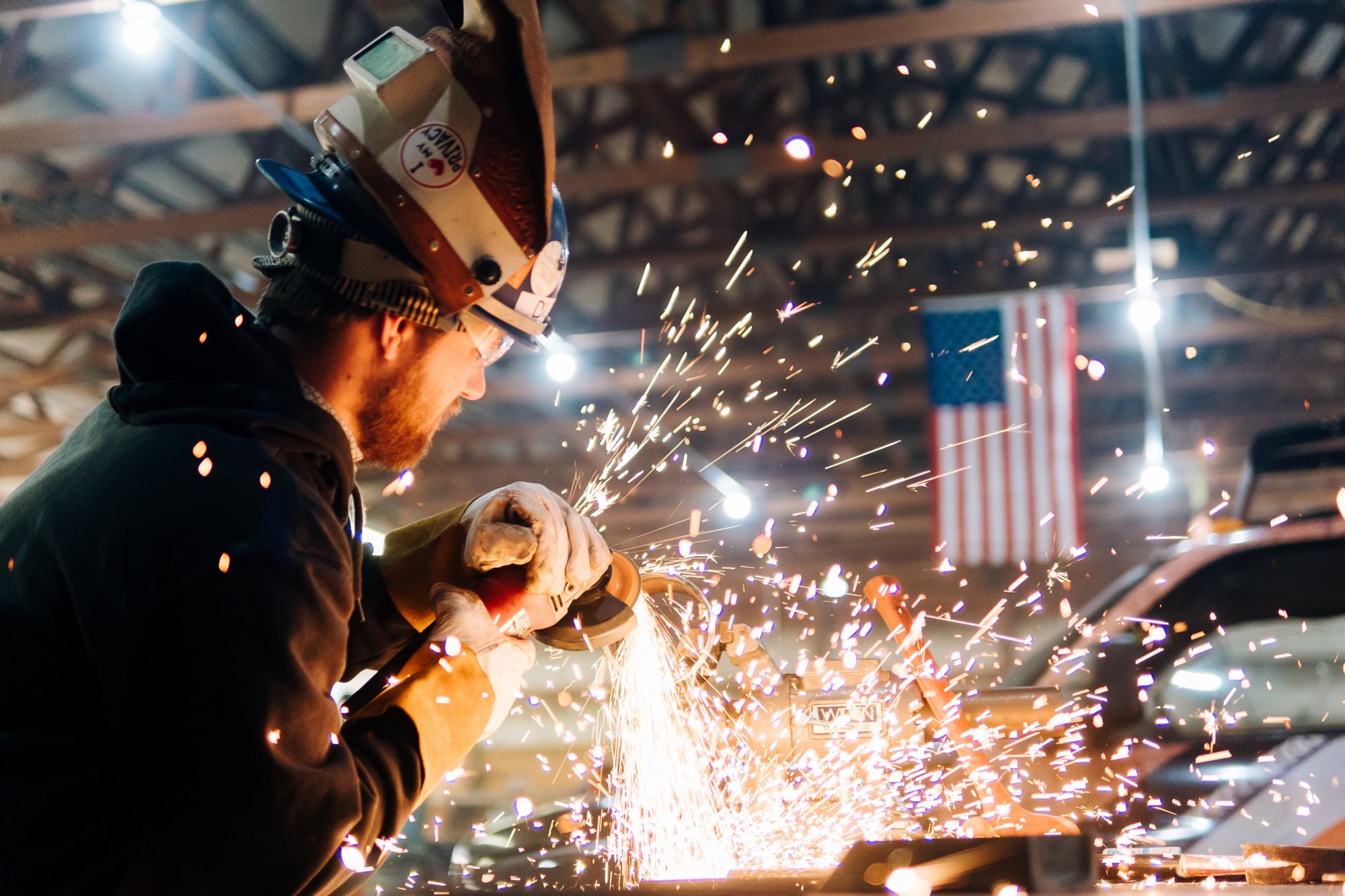 Sparking the Talent Pipeline
The Lynchburg region has the second highest location quotient and employment levels in plate work manufacturing in the nation as well as high concentrations in power boiler and heat exchange manufacturing, iron foundries, fabricated structural metal manufacturing, and conveyor systems manufacturing. These industries demand a variety of talent, but especially welders. As the demand continues to increase, the region continues to seek creative ways to connect talent to industry and one way is Central Virginia Welding Wars.
Welding Wars was created several years ago as a partnership between the Lynchburg Regional Business Alliance, C&C Piping and Fabrication, Campbell County Schools, the Central Virginia Workforce Development Board, and Central Virginia Community College to help raise awareness of welding as an occupation in the region. The one-day event brings together welders at high school, collegiate, and professional levels for friendly competition. Welders perform entry level to 6G pipe welds and are judged to determine the winners at each level. The day also allows students to interact with professional welders and hear about their career journey.
The event strives to connect students interested in welding to companies hiring in the field. The committee is extremely grateful to our corporate partners that have helped us make the event a success year after year. Banker Steel has been the event's presenting partner since its creation, and Southern Air, Custom Truck One Source, and Georgia Pacific are award-level partners for the 2021 competition. We are very excited to have our first return competitor this year. Hunter Elder of Southern Air is returning as a professional after competing as a high-school level competitor in 2018. This transition to the professional level solidifies why we work so hard to produce this event – it creates jobs!
With over $1.2 billion in exports, the Lynchburg region has strong existing foundation for continued success in metals manufacturing. Employees in metalworking sectors make an average of $21.39 per hour in the region. Experienced welders make an average of $33 per hour. With 57 companies employing over 3,500 people in steel and metals, the region has an abundance of jobs available in machining, welding, mechanical engineering, and production.
There are a variety of training programs through Central Virginia Community College and Virginia Technical Institute to help all ages obtain certifications in metalworking fields. Last year, Vector Space created a Women in Machining program to provide training to females interested in finding employment in manufacturing. Please contact me so I can connect you with employers that are hiring or training providers that can assist you in obtaining certifications.
Due to COVID regulations and student schedules, this year's event is structured a little differently. Students and professionals will complete their welds at their own labs and kits will be picked up by the committee for judging. The virtual awards ceremony will take place on May 21 at 10 a.m. to recognize this year's winners in each level. Best of luck to all the competitors in the 2021 Central Virginia Welding Wars event!