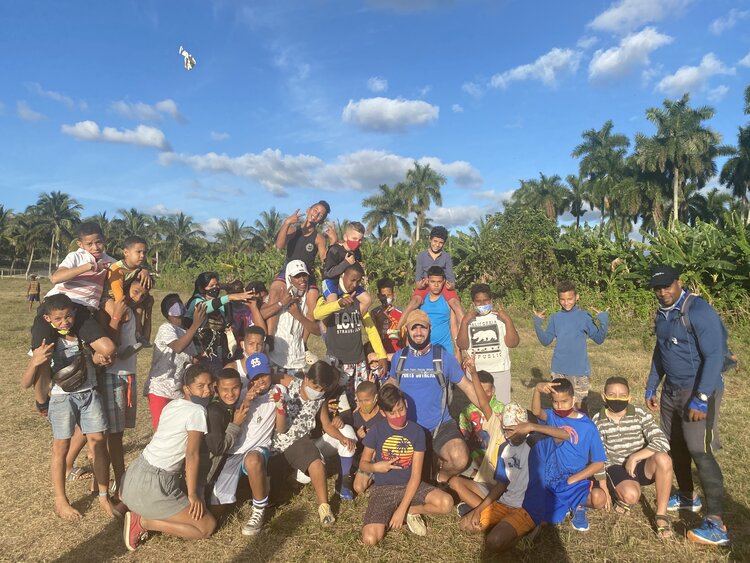 The Sports Outreach Institute Uses Athletics to Make a Difference Around the World
The mission of the Sports Outreach Institute is to recruit, train, equip, and deploy committed Christian leaders in the effective use of sports ministry for the purposes of sharing the Gospel and alleviating human suffering. First established in 1989, the Institute seeks to change lives through sports education as well as incorporating Biblical principles into their programs. SOI seeks to positively impact and empower women and children in Latin America, Africa, and the United States through sports education, discipleship, and compassionate care.
Sports Outreach Institute's programs seek to reach needy communities through a "Step On, Step Off," format, which begins the moment one of their highly trained and qualified athletic coaches "Step On" the field and provide children with sports education, along with sharing principles from the Gospel, helping these leaders build trusting relationships with those whom they are trying to reach. Additionally, their programs seek to further develop those relationships when those same leaders "Step Off" the field, engaging in mentoring and discipleship to meet the practical, emotional, and spiritual needs of others, and deploying the next generation of servant leaders.
Athletic activities utilized by the organization include chess, soccer, basketball, hockey, frisbee, volleyball, and much more! In addition to sports, the organization seeks to empower those they are seeking to serve through programs specializing in education, women's empowerment, vocational training, church planting, agricultural empowerment, and public health.
Particularly as the world seeks to recover from the COVID-19 pandemic, Sports Outreach Institute's public health programs have truly made a difference. In one such program, "Football 4 Wash,"  individuals engaged in the observation of standard mitigation procedures to reduce the spread of the coronavirus, as well as Malaria, and other dangerous infectious diseases, and training soccer players in the Kampala area of Africa.
The nonprofit conducts ministries and training programs in the United States, Mexico, El Salvador, Kenya, Croatia, Honduras, Guatemala, India, and Northern and Southern Uganda. Each of the ministry teams sent to these locations are led by a gifted team of individuals who are pursuing a specific calling they feel God has given them for the culture they are visiting, including indigenous leadership and staffing from the various nations that SOI is targeting to serve and fulfill their mission.
As part of SOI's indigenous staffing model, they also send missionary teams to come alongside the coaches and other athletic staff to help serve the ongoing programs, in the hopes of fulfilling the organization's mission of training the next generation of Christian leaders and helping to alleviate human suffering.
The organization's programs have truly had a measurable impact, from supporting individuals who have HIV, helping others break the poverty cycle, and giving them opportunities to serve and lead within the organization, to giving unreached communities spiritual encouragement through the Gospel.
The Sports Outreach Institute is always looking for people to get involved in their programs, and currently have openings for volunteers for fall programs in Lynchburg, including chess coaching and newsletter stuffers. You can find out more about getting involved with the Sports Outreach Institute's programs designed to use sports and the Gospel to empower individuals and alleviate human suffering, and to volunteer or become a coach HERE.
For more volunteer opportunities please visit their page on SHARE Greater Lynchburg.com HERE.
#yeslynchburgregion #ourlynchburg