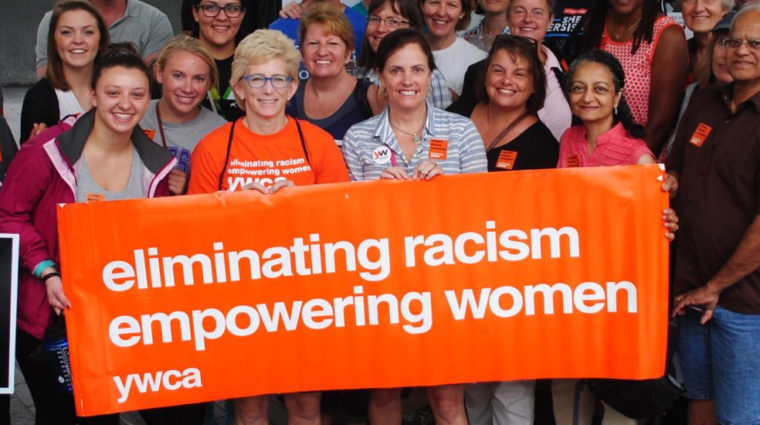 The YWCA of Central Virginia Strives to Produce Lasting Institutional Change by Eliminating Racism & Empowering Women
For over a hundred years, YWCA Central Virginia has been serving the women, children, & families of Central Virginia by growing and adapting to meet the various needs of the communities they are seeking to impact.
At the forefront of the most pressing social movements for the past 160 years, including eliminating racism, violence prevention, and affordable housing, YWCA's programming and advocacy strives to produce lasting institutional change in three major areas: racial justice and civil rights, women's empowerment, and the health and safety of women and girls.
YWCA's extensive programming brings unique opportunities to highlight methods for facilitating institutional change among the critical issues they are targeting. As a primary prevention program developed by YWCA Nashville and Middle Tennessee, the AMEND Together Program seeks to change the culture that supports violence, cultivate healthy masculinity in men and boys, and change the future for women and girls.
To help bolster their efforts providing housing for women across the Lynchburg region since 1918, the Town Center Women's Housing Program provides safe, affordable, dormitory-rental style housing for single women, 18 years of age and older who are on low income, through thirty-five rooms at secure residencies provided by YWCA. Critically, YWCA also provides resources for women seeking to leave abusive households, and also provides support for victims and strives to eliminate domestic violence through the organization's Domestic Violence Prevention Program. Lastly, but certainly not least, YWCA Central Virginia partnered with YWCA Richmond and YWCA South Hampton Roads during March 2021 to launch the second, statewide YWCA-21 Day Racial Equity and Social Justice Challenge as part of a greater national campaign to educate the community members on how to identify and dismantle racism.
In addition to their programming, YWCA Central Virginia hosts important monthly events, such as April's Sexual Assault Awareness Month, May's virtual Purse & Passion Silent Auction & Raffle Event, and October's Domestic Violence Awareness Month.
YWCA's humanitarian efforts to bring lasting institutional change to important issues affecting members of the community across the Lynchburg region wouldn't be possible without financial contributions from members of the same community. For more information on supporting YWCA financially through donations, click HERE.
The Lynchburg Regional Business Alliance also recently hosted a ribbon-cutting event for the new location of YWCA Central Virginia's Church Street Bridal. For more information on Church Street Bridal, YWCA's fundraising bridal boutique, click HERE.
YWCA Central Virginia is located at 626 Church Street in Lynchburg, VA 24504. You can reach them by telephone at (434) 847-7751, or by email at info@ywcacva.org.
To view upcoming volunteer opportunities and events, view YWCA Central Virginia's page on SHARE Greater Lynchburg HERE.