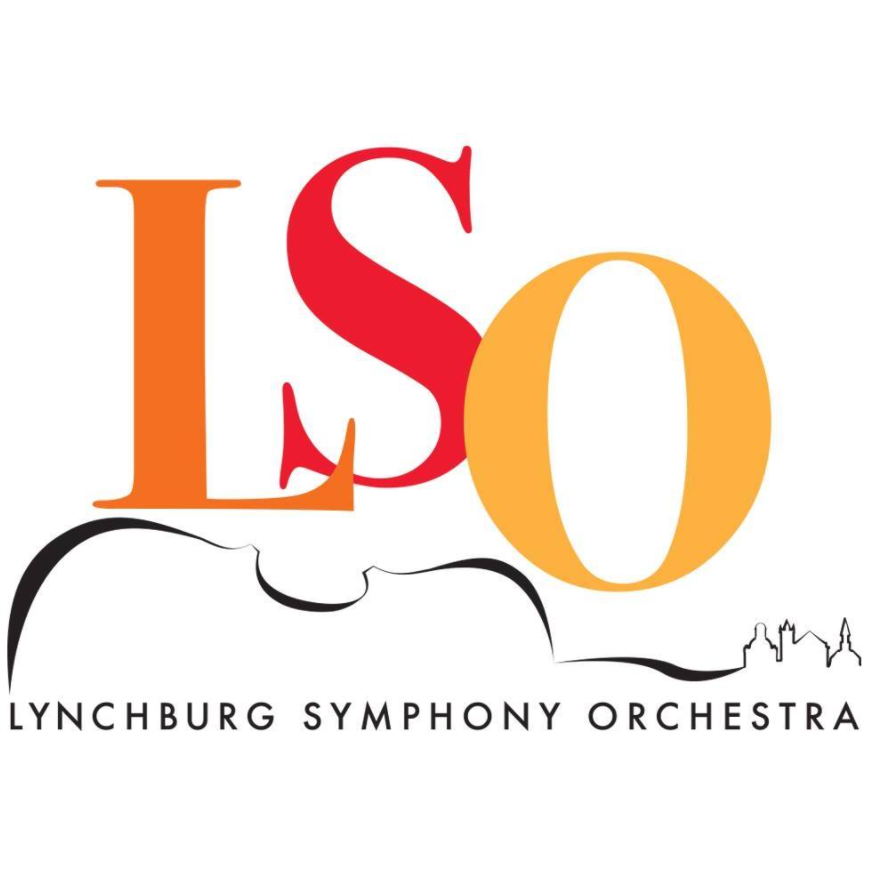 The Lynchburg Symphony Orchestra Provides High Quality Musical Performances & Education
In 1983, under the leadership of Bruce Habizruther, the Lynchburg Symphony Orchestra (LSO) was established as an independent performing arts nonprofit organization. Serving the Lynchburg region for over 35 years, introducing all members of the community to music, including the youth, is at the core of LSO's mission of providing a variety of symphonic music through high-quality musical performances and educational performances.
For the past 15 years, LSO musicians have taken music appreciation programs to more than 15,000 students in the Lynchburg City School system and local community groups. The LSO has presented classical music along with pops, musicals, movie scores, and contemporary programs, four to six times per season.
Beginning in the 2019-20 season, Mr. David Glover began serving as the Music Director of the LSO. Mr. Glover served previously as the Associate Conductor of the North Carolina Symphony, and as the Assistant Conductor of the Indianapolis Symphony Orchestra.The LSO staff is also led by Mike Lewis, who serves as the orchestra's executive director.
Developing a strategic plan to ensure that members of the Lynchburg region can continue to enjoy the LSO for many years to come is a critical goal of the organization as they continue to establish mission-based benchmarks. Led by Hugh Ballou, an accomplished musician with over four decades of experience directing choirs and instrumental ensembles, Ballou combines his knowledge of conducting with leadership values that help organizations like the LSO strategically chart their course into the future.
The LSO hosts a variety of concerts and events, including most recently, the LSO & Time for Three, hosted at the historic Academy Center for the Arts theater on May 1, 2021. Featuring elements of Americana, modern pop, and classical music, the concert exposed audiences to various eras, styles, and traditions of Western music.
The orchestra has sixty-three members, and they play musical instruments including violin, viola, cello, double bass, flute, oboe, clarinet, bassoon, French horn, trumpet, trombone, tuba, harp, timpani, percussion, and keyboard according to their area of musical expertise. To sponsor a musician, click HERE.
Additionally, the LSO holds annual auditions for the upcoming musical season for any open positions in late August of each year. You can find more information about the auditions HERE.
Like many nonprofits across the Lynchburg region, the LSO welcomes donations from the general public and those who have a passion for the musical experience they provide. You can donate to the LSO HERE.
The LSO is located at 621 Court Street, Lynchburg, VA 24504. You can reach them by telephone at (434) 845-6604, or by email at info@lynchburgsymphony.org, and their offices are open from Tuesday through Thursday, from 10 a.m. to 2 p.m.
To view upcoming volunteer opportunities and events, view Lynchburg Symphony Orchestra's Page on SHARE Greater Lynchburg HERE.