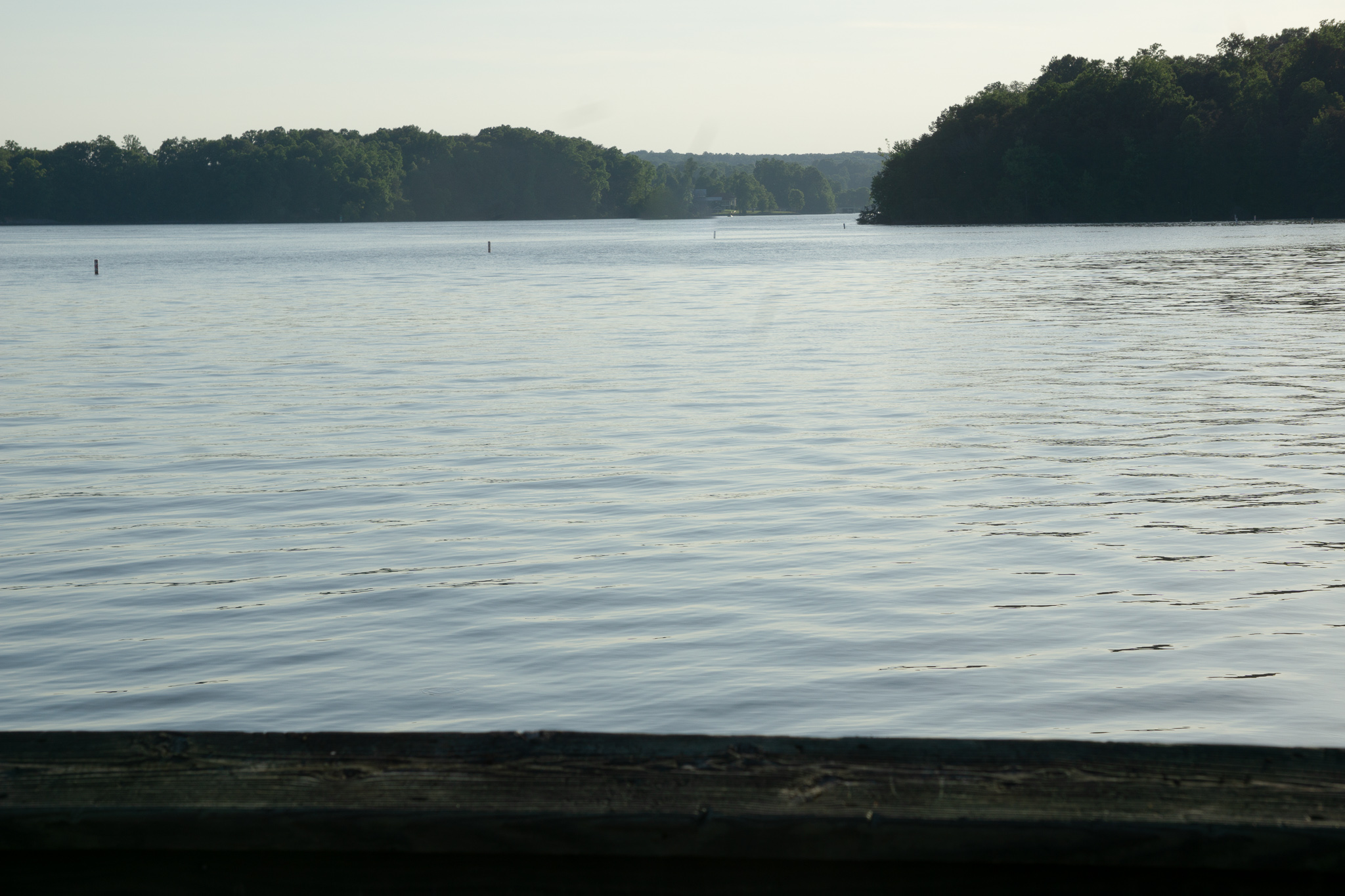 Regional Economic Partner Develops & Maintains Outstanding Local Park System in Bedford County
Located just off US Highway 460 and featuring over seven miles of wooded singletrack trails, Montvale Park, developed and managed as one of four regional park sites by Bedford County Economic Development, is ideal for mountain biking, trail running, and hiking. While the remainder of the park remains in the development stage, the trail system is complete and a perfect wooded getaway for outdoor adventure seekers in the Lynchburg region. Among the trails in the system, Easy Street and Creekside are two of the easier trail segments, while Moto X and Ridgeline are more ideal for outdoor recreation enthusiasts looking for a more challenging adventure.
Located just behind the Bedford County Nursing Home, Falling Creek Park features a ten-mile trail network, an eighteen-hole disc golf course, picnic shelters, charcoal grills, a children's playground, a series of fitness stations located around a 1/3 mile paved walking path, as well as a skate park developed in 2011. Falling Creek Park's 17,500 square foot skatepark offers a challenging mix of banks, flip banks, ledges, rainbow rails, two separate bowls, that skaters of all skill levels can enjoy.
Developed as both a business park and as a vast recreational space for both visitors and longtime residents of the Lynchburg region, the New London Business & Technology park also features seven miles of machine-cut trails and a new, state of the art disc golf course designed by three-time disc golf champion Paul McBeth. The rolling terrain trails, located across the industrial park's 500 acres, not only feature limited trip hazards and clear lines of sight but also perimeter the property in such a way that additional room is given for future businesses to grow and develop their facilities.
Bedford county is also home to two of the most popular hikes in the Lynchburg region, Sharp Top and Flat Top, collectively known as the Peaks of Otter, are incredibly challenging hikes that also provide incredible views. The Peaks of Otter hiking trails also feature access to the iconic, Appalachian Trail, the longest hiking-only footpath in the world, as well as featuring a campground, restaurant, and lodge located at the base of the peaks.
Not to be outdone by the other options, Bedford County's Moneta Park features trail sections across varying terrain including rolling hills, wooded, and open field sections of trail, and is also only a short drive from Smith Mountain Lake State Park.
Bedford County's Parks and Recreation Department, supported by the Bedford County Office of Economic Development, provides an experience for adventure lovers and outdoor enthusiasts that can't be missed, whether they be vacationers from hundreds of miles away or members of the community across the Lynchburg region who are simply looking to seize the moment and make the most of their summer.
Click HERE for a map of the Montvale Park trail system.
Click HERE for a map of the Falling Creek Park Trail System.
Click HERE for a map of the New London Tech Trails.
Click HERE for a map of the trails at Moneta Park.
For more information about recreational opportunities in Bedford County, please contact Bedford County Parks and Recreation, located at 1257 County Farm Rd, Suite B, Bedford, VA 24523. You can reach them by phone at (540) 586-7682 or send them a message HERE.