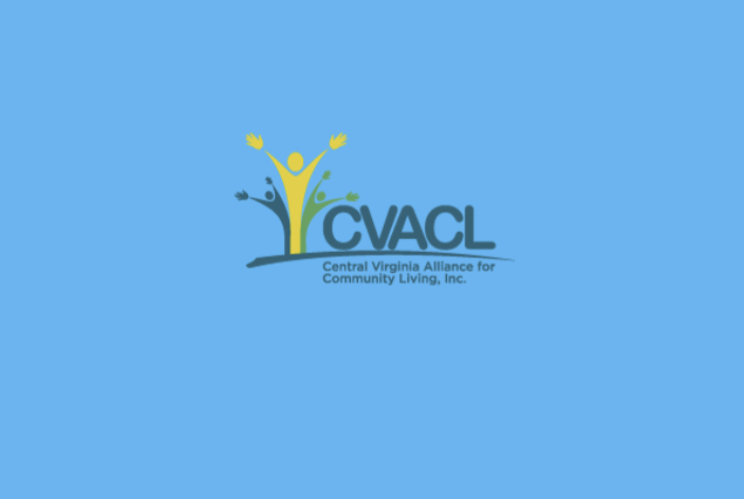 CVACL Helps Improve Quality of Life for the Lynchburg Region
Since 1975, Central Virginia Alliance for Community Living (CVACL) has supported older adults and individuals with disabilities to live with dignity according to their own personal choices. First established as the Commission on Aging, the agency grew and developed over the years, and became Central Virginia Alliance for Community Living in 2014.  CVACL continues to operate Meals on Wheels for Seniors, Comprehensive Assessment, Dial-A-Ride Medical Transportation, Information and Referral, Virginia Counseling and Assistance, Care Coordination, Weatherization, and a wide variety of services focused on health and wellness for older individuals.
CVACL's services cover a wide variety of areas meant to enhance the quality of life and well-being of the older population and persons with disabilities in the Lynchburg region. Meals on Wheels for Seniors, Nutrition and Education Sites, and Wellness Programming meet health and independence needs through nutritionally balanced meals, health and nutrition education, and wellness curriculums.   Additionally, the CVACL's transportation services help enhance mobility for individuals without access to transportation, particularly as they seek medical treatment.
Furthermore, CVACL offers Care Management and Housing Services to help support infrastructure and living conditions for older individuals and persons with disabilities. CVACL's Care Management offers support resources and answers for individuals and their care givers. The organization's Housing Services are designed to improve overall housing conditions, accessibility, and energy efficiency in order to support individuals to remain safely in their homes. Lastly, CVACL provides advocacy and resource programs, including Medicare resources, access to legal services, Ombudsman support and other critical information and referral.
In lieu of the Taste of the Derby Annual live event, CVACL is hosting a Taste of the Derby 2021 Celebration Day, on May 1st, 2021.  In addition to fostering the FUN and excitement of Taste of the Derby until the 2022 event, the nonprofit community organization is celebrating 45 years of assisting individuals in Region 2000 in living independently. The event will include a live remote that will implement virtual giveaways via Facebook live and will feature a hat contest, virtual horse race, and a grand prize drawing.  Those interested in the event can join live on Facebook with the MIKE SHOW at 103.9 FM, 106.9 FM, & 101.9 FM or in-person from
2-5 p.m. at CVACL's main office at 501 12th Street, Lynchburg, VA
CVACL utilizes volunteers to help support various service programs, allowing them to enhance the quality of life for individuals around the Lynchburg region, in an efficient, low-cost manner. To find out more about how you can volunteer for CVACL or how to give to the organization, click HERE.
For more volunteer opportunities please visit their page on SHAREGreaterLynchburg.com HERE.
To find out how you can participate in the upcoming 2021 Taste of the Derby Celebration, click HERE.
The CVACL's main office is located at 501 12th St, Lynchburg, VA 24504. You can reach them by telephone at (434) 385-9070, or by email at cvacl@cvcl.org