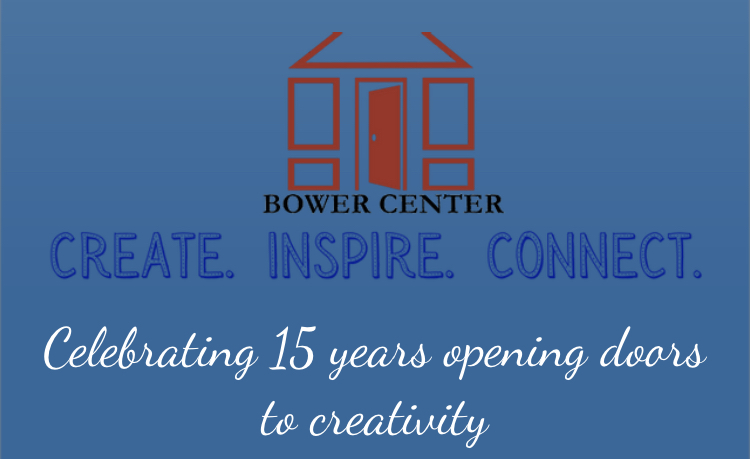 Nonprofit Tuesday: Bower Center Brings Arts to Bedford
For the past fifteen years, the Bower Center for the Arts has brought artistic innovation and creativity to the Lynchburg region. Established in 2006 as the Bedford Center for the Arts, the center was named after Dr. John Bower, whose financial generosity allowed for the purchase of the building where the arts center is housed today. The original structure, constructed in 1874 as St. John's Episcopal Church, later became the home of Bedford Christian Church in 1924, before being purchased by Dr. Bower in 2005.
Since its inception, the center has sought to be the cultural, artistic center of the Bedford area, as well as being a destination for art enthusiasts throughout the Lynchburg region. Prioritizing values like innovation, interdependence, collaboration, and diversity, the Bower Center continues to provide an atmosphere of learning and personal growth through providing "entertainment and education in the visual and performing arts," according to the organization's website.
"At the Bower Center, we foster creative expression and encourage our community to gather, connect, learn new skills, gain confidence and heal through the process of making and enjoying art, explained the center's Executive Director, Mrs. Susan Martin.
The center hosts weekly artistic courses for children and adults, including youth acrylic and watercolor paintings, and sculptural mosaics. They also offer a youth scholarship program, offering increased access to engaging arts and cultural opportunities on a need basis for eligible youth.  Additionally, the art center will also award, once a year, a four-month residency in the Susie Veimeister Emerging Artist Program, an opportunity to further develop artistic skills and engage professionally with local art and business professionals.
The Bower Center also features a diverse set of artistic exhibitions, showcasing depictions of photography, gateways, masquerades, and artistic products produced as a part of the previously mentioned four-month residency program.  The art center also has "calls for artists," opportunities for emerging art professionals to have their work featured in relevant exhibits, if they are submitted and accepted by the deadline set by the organization.
In an effort to make artistic innovation and inspiration more accessible to the Bedford community and the Lynchburg region, admission to the art gallery is free of charge. At this time, due to COVID – 19, the Bower Center is operating on limited hours, open from 11 a.m to 2 p.m on Wednesday and Friday and 11 a.m to 3 p.m. on Saturdays, while closed the rest of the week.
The Bower Center for the arts is located at 305 N. Bridge St in Bedford, VA. They can be reached by telephone at (540) – 586 – 4235, or by email at info@bowercenter.org
To find volunteer opportunities at the Bower Center, click here: https://sharegreaterlynchburg.org/nonprofit/bower-center-arts