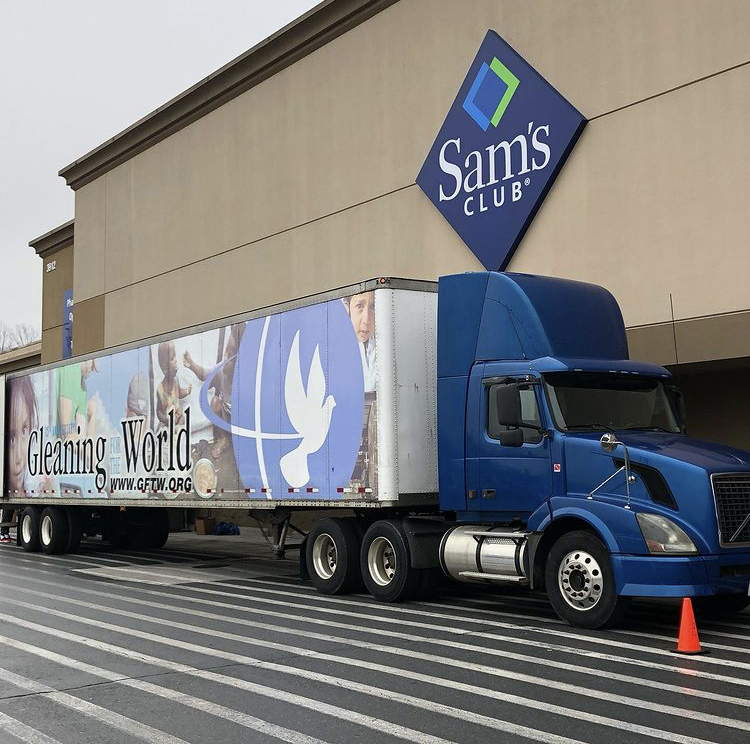 Lynchburg Region Nonprofit Shows Region How to Help During Pandemic
Throughout the month of February 2021, Lynchburg region-based and Alliance member nonprofit, Gleaning for the World, is collecting donations and financial contributions for its "Love Your Neighbor" campaign.
According to a news report, the organization is asking for non-perishable item donations, such as dog and cat food and cleaning supplies, as well as monetary contributions. Through Feb. 13th, the humanitarian nonprofit had a tractor-trailer outside of Sam's Club off Wards Road in Lynchburg, and anyone could drop off a donation between the hours of 10 a.m. to 6 p.m. The donation campaign, which was inspired by the success of sixty similar campaigns last year, was fueled by the negative impact the COVID-19 pandemic has had on the Lynchburg region.
"In 2020, so many people were affected financially by the coronavirus; and our partners who are feeding people in Central Virginia have told us that their number of folks that are seeking help have risen," said Theresa Davis, communications director for Gleaning for the World.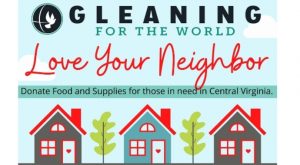 Gleaning's mission statement, which can be found on their Facebook page, is, "To share the love of God at home and around the world through the efficient delivery of high–quality, life-saving supplies to victims of poverty and devastation by connecting corporate surplus to critical needs".
Gleaning's social media also states that they were named the "Most Efficient Large Charity in America," by Forbes Magazine, which is a tremendous level of recognition for any nonprofit. Partnering with businesses in the Lynchburg region, such as Sam's Club, can essentially be thought of as a win–win situation for both Gleaning's efforts and the brands they are partnering with.
While the donation drive sponsored by Gleaning for the World has technically ended, the organization is still accepting financial contributions on its website. The donation page clearly states that, "All monies given towards this effort will be used to help our neighbors right here in Central Virginia."
What distinguishes Gleaning for the World from other, similar nonprofits is how their focus on Central Virginia and the Lynchburg region is so closely tied to their humanitarian efforts. By partnering with Lynchburg region businesses, Gleaning is helping to shine a spotlight on the Lynchburg region to encourage similar humanitarian organizations to invest in the well–being of all during this time of significant challenge due to the COVID-19 pandemic. If one organization can make a difference in the economic well–being of the Lynchburg region, why can't others do the same?
___________________________________________________________________
JAMES is a communications and public relations intern at the Lynchburg Regional Business Alliance and is completing a Master of Arts Degree in Promotion and Video Content at Liberty University.