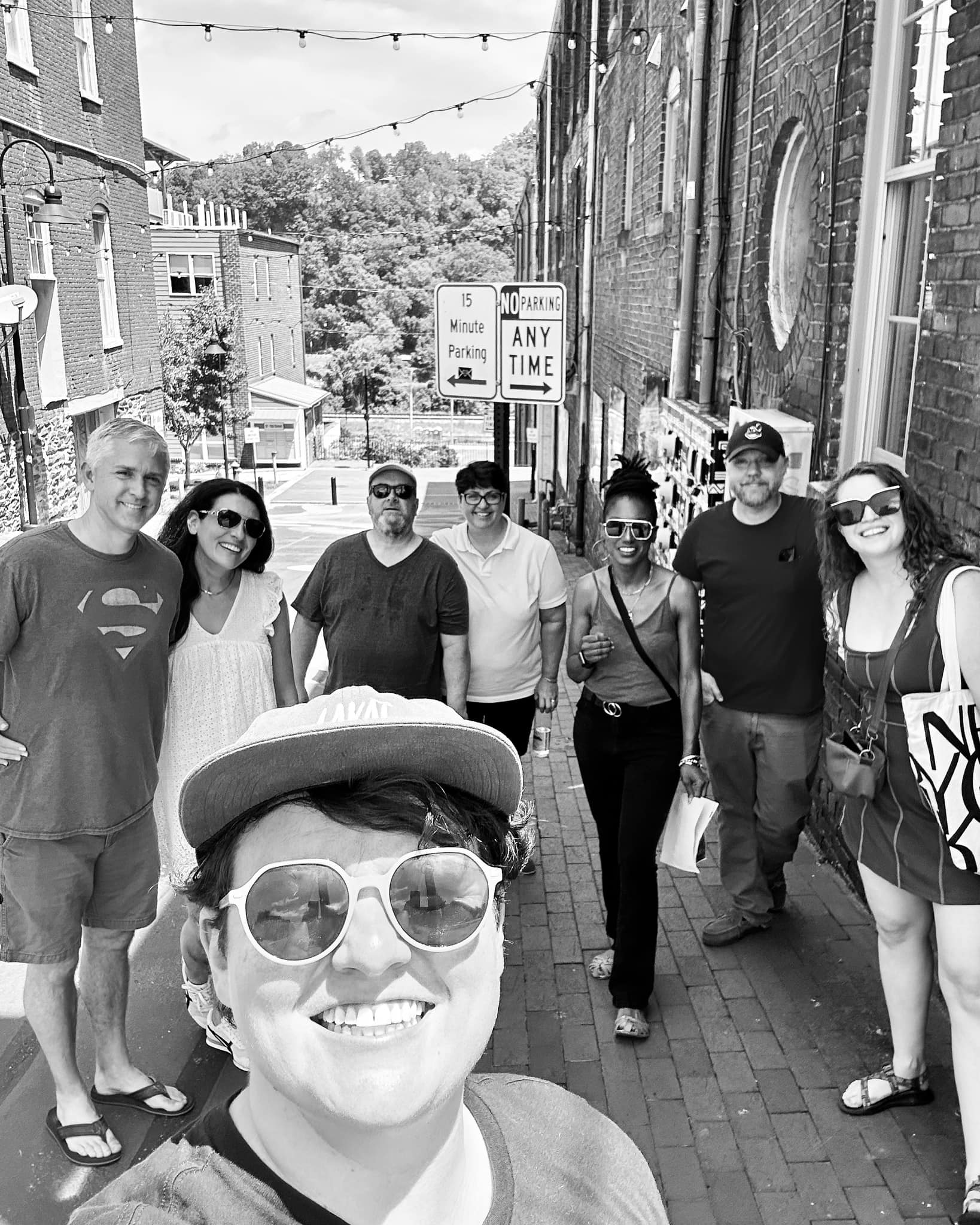 Member Monday: Curious History
Today's #MemberMonday is Kathleen Davis with Curious History!
Curious about the people behind the buildings downtown? Curious History has got you covered. Their first tour theme, "Fortunes and Forgotten Folklore", covered Lynchburg Main Street's legendary past with a curated collection of stories that begin in the 18th century and end with a deeper connection to the history that surrounds us.
Their newest tour "Curiosity on Commerce Street" runs through November 2023. All public tours are on Saturdays at 1 p.m. Check them out at CuriousHistoryTours.com/public-tours
---
Why is Kathleen an Alliance member?
"I got involved with the Alliance about two months after my wife and I moved to Lynchburg. At the time, I was Director of Engagement Marketing at the University of Lynchburg. I saw so many opportunities for U. of L. and the Alliance to work together and immediately reached out. My favorite collab. with the Alliance was definitely when we were able to bring the YP Summit to campus. The young professionals that summit brings out are truly incredible people and I look forward to it every year.
I HAVE MADE SO MANY AMAZING CONNECTIONS! But if I had to pick one person out of a hat, Megan Huffman is an amazing connection I've made through the Alliance. Her leadership through her work with SHARE Greater Lynchburg and her dedication to this community have been instrumental in my own growth here. She's kind, fierce and always one of the smartest people in any room she's in. After I won "Young Professional to Watch" in 2021, she sent me an email and we met up for coffee. She's supported me and my business from day one and I'm lucky to call her a friend.
Another amazing local Megan, Megan Lucas and team have supported my business from day one. I pitched the idea for Curious History to Megan and Heath before anything was set in stone and their enthusiasm and excitement helped reassure me I was making the right decision to make my business a reality. The team over at the Alliance are accessible, kind and knowledgeable. They're honest when you need to hear it, and they're supportive when you're ready. The Alliance rules."
Thanks for being a member, Kathleen!
---
Want to be featured as a #MemberMonday?
Alliance members can fill out this form to get started.
Not a member yet?
Click below to join the Alliance and start taking advantage of member benefits.