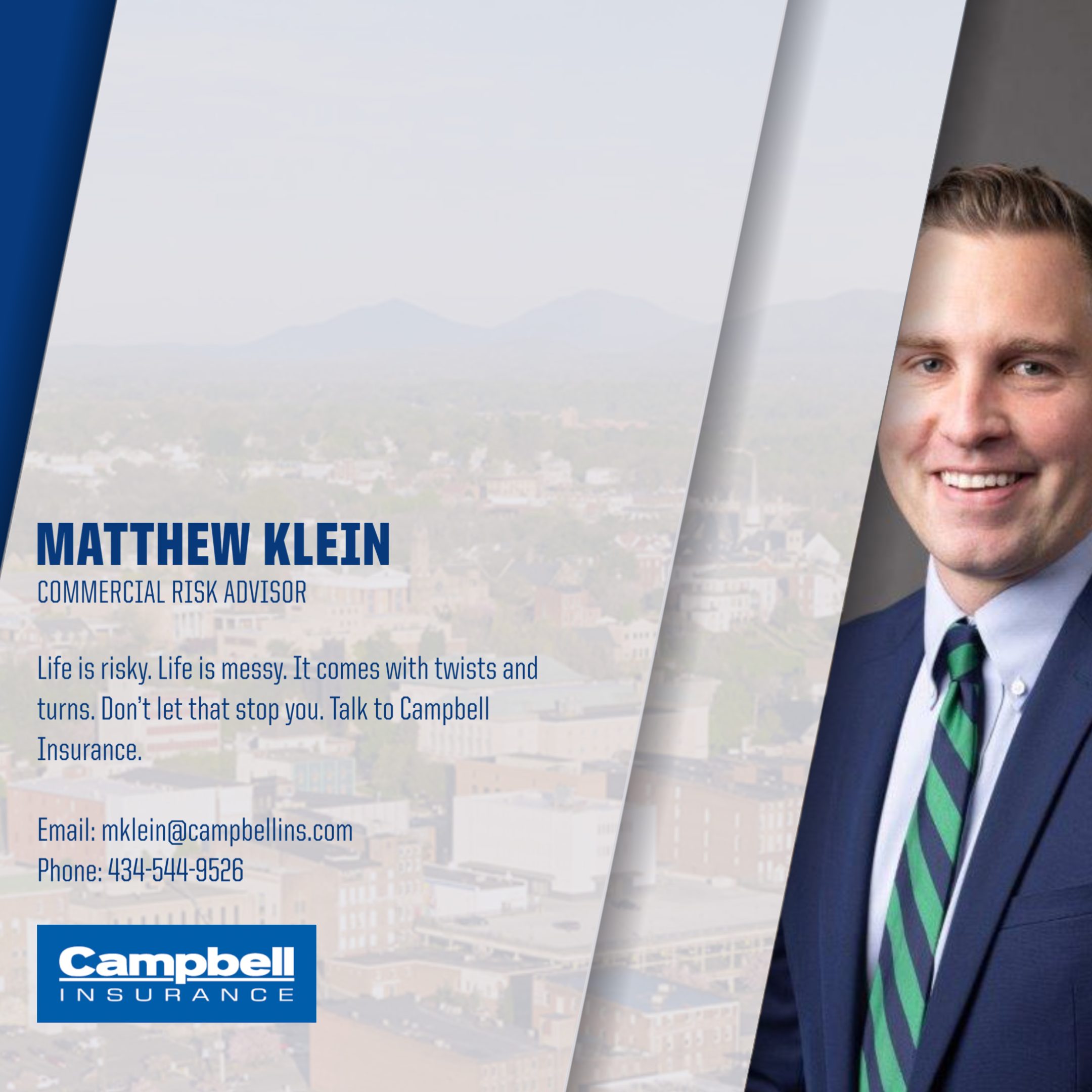 Member Monday: Matt Klein, Campbell Insurance
Today's #MemberMonday is Matt Klein, Risk advisor with Campbell Insurance.
"With more than a century under our belt, Campbell Insurance is among Virginia's most trusted independent insurance agencies, protecting your business, your family, and everything you value with commercial, personal, and health insurance from the top Insurance carriers in the industry. Live life well. Live protected by Campbell Insurance."
---
Why is Matt an Alliance member?
"I have been an Alliance Ambassador for more than five years, including as Chair and on the Board of Directors, which allows me the opportunity to serve in a public relations role for the Alliance - Connect, Create, and Collaborate is the name of the game.
The business relationships I have built, over the course of a decade, is in many ways thanks to the platform the Alliance provides business professionals to connect with likeminded people.
Campbell Insurance has been a member of the chamber of commerce, the Lynchburg Regional Business Alliance, for more than 95 years. The partnership between our two organizations is long, healthy, and thriving - we look forward to another 95 years!"
Thanks for being a member, Matt!
---
Want to be featured as a #MemberMonday?
Alliance members can fill out this form to get started.
Not a member yet?
Click below to join the Alliance and start taking advantage of member benefits.