Nonprofit Summit Speaker Bios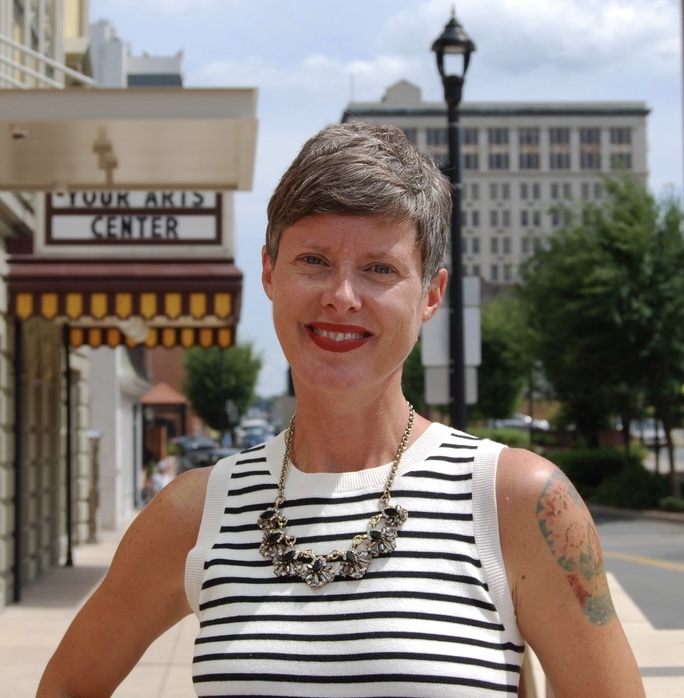 Tabitha Abbott
Tabitha has been with the Academy Center of the Arts as the Chief Operating Officer since October 2017. She started her career at Amazement Square in 2002 where she worked for 8 years as the Operations Director for both the museum and the Riverfront Skatepark, which was founded by ASquare in 2006. She left these positions for an internship in Woodward, PA and after returning to Lynchburg, Tabitha partnered in starting a small business called Boudoir, which she managed for 3 years. While managing Boudoir, Tabitha also worked as the Development Director for Opera on the James, now a resident company of the Academy.
Tabitha has planned and created several large-scale events for Downtown Lynchburg, including Garagefest, which won Best Event through the Office of Economic Development in 2012. She also went on to partner with Lynch's Landing (now DLA) in 2014, 16, and 17 to coordinate Get Downtown, Lynchburg's largest street festival. Tabitha left her employment with United Way of Central VA as the Marketing Director of 4 years to join the Academy family in 2017 but is now back as their part-time Event Coordinator, planning the 5K on the Runway and Day of Caring most recently.
Tabitha lives with her partner Mike McKendree and two daughters, Maya and Madison, in Downtown Lynchburg.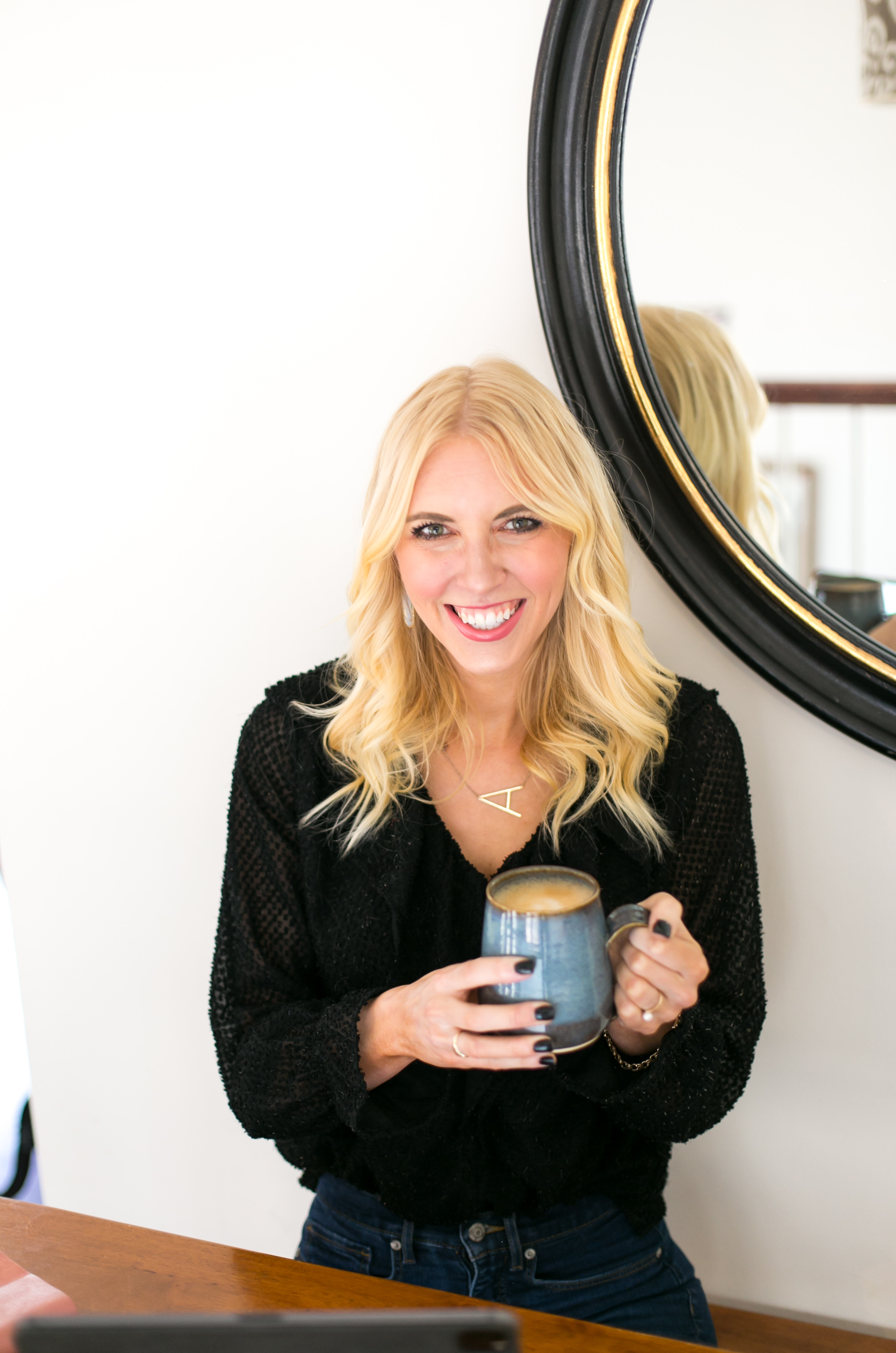 Ali Berger
Ali is a co-founder of ALLAUR, a creative agency, and a co-founder of Women in Business, a community built for women to thrive at work and in life. Her career has been spent building experiences. In 2016, she launched the Tech Games for a tech-based nonprofit, an event that quadrupled in size in just 3 years. She is passionate about finding creative ways to create and engage community through events.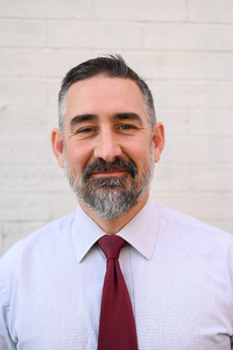 Todd Blake
Todd Blake is a nonprofit executive, soccer coach, and former pastor. He has been married to Kim for twenty years, and is father to Hannah and Emma. After twenty years serving churches, he became the Executive Director of Park View Community Mission in 2021. As a nonprofit leader, he enjoys utilizing the best of what he learned over two decades in ministry. Leading an organization in Lynchburg, Virginia that serves the zip code with the highest poverty rate in the region, he is able to combine skills in organizational leadership, communication, and networking to serve neighbors experiencing the challenges of our current economy, generational poverty, and complicated systems.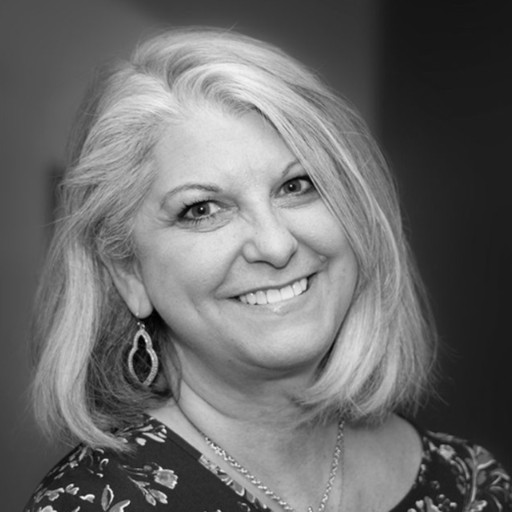 Nancy Bono
Nancy Bono is the founding partner of Media Partners, Inc. (MPI), a strategic marketing firm in Raleigh, NC. While MPI is a full-service agency focused on client growth in the categories of healthcare, education, nonprofits, and media, Nancy's real sweet spot is overseeing Client Services specific to the media planning and buying process. Having worked in some form of advertising since 1989, opening MPI in 2000 was the icing on the cake for helping clients both understand and appreciate the process of having successful campaigns.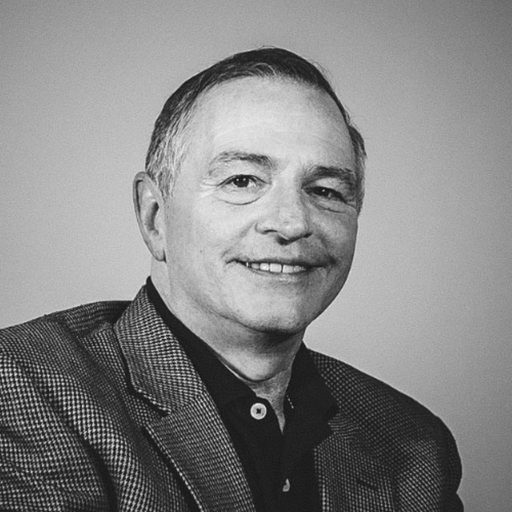 Sal Conino
Sal Conino, Partner of Media Partners, Inc, is a graduate of NC State University and a native of North Carolina. In 2014, Sal founded mpiTOO to provide nonprofit organizations with the media services they need at a price they can afford. Aside from the countless creative and public relations awards he has received, Sal's greatest accomplishment is growing MPI from a small media buying service into a full-fledged and multifaceted marketing agency.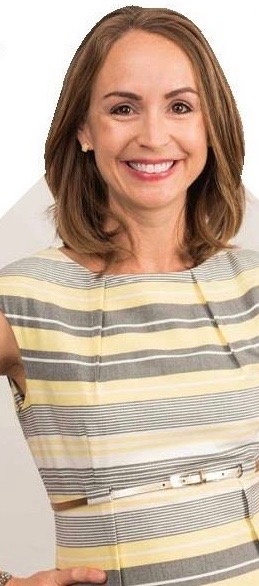 Emily Crowder
Emily Crowder is the Executive Director of Global Camps Africa (GCA), a Lynchburg-based nonprofit organization that equips children affected by HIV/AIDS in South Africa with the tools they need to live healthy productive lives and make positive impacts on their communities.  In her role as Executive Director at GCA, she is responsible for organizational and Board development,
operational management, and the planning and coordination of fundraising and communications activities. She has served as a strategic planning consultant for various nonprofit organizations, including the Downtown Lynchburg Association, Academy Center of the Arts, and Jefferson Center.  Emily volunteers on a number of Boards of Directors, including as past President of the Board of Camp Kum-Ba-Yah in Lynchburg.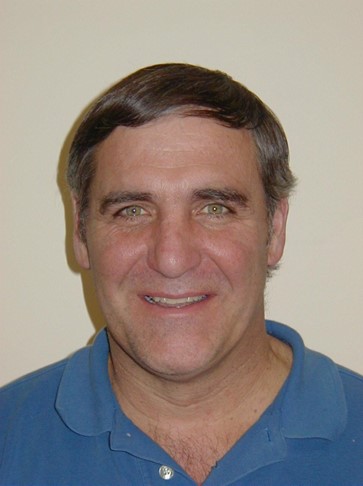 Tom Gerdy
First and foremost, Tom is a husband of 47 years, a father of 4, and a grandfather of 9. He has a degree in marketing but was worried that might mean wearing a shirt and tie for work. He started swinging a hammer while in college and continued after graduating because of that fear of a shirt and tie. He ended up starting and has been operating Gerdy Construction Company for over 40 years. Tom is passionate about Habitat For Humanity and volunteers with Habitat on a regular basis.
About 20 years ago, Tom and a group of friends started to travel the east coast to help small affiliates stir up some Habitat excitement by doing blitz build events. They became affectionately known as The Habitat For Humanity Road Trip Crazies. To this day, he is still the fearless and often senseless leader of the Crazies. He also speaks around the country about reaching out and making a difference. His mantra as well as the title of his message is "Aspire To Inspire Before You Expire."
Michael Hemphill
Michael Hemphill is a former award-winning newspaper reporter, and less lauded stay-at-home dad, who has spent the last 20 years devoting his time and heart to becoming an entrepreneurial nonprofit leader in his communities. In his first nonprofit job for a small foundation in rural, low-income southwest Virginia, he raised $2.6 million from 2005-2010 to revitalize an abandoned nursing home into a multipurpose facility that today features a library, health and wellness center, community and recreation centers, history museum, art gallery and private office space.
During a two-year stint as development and marketing director for the Science Museum of Western Virginia, he organized the first-ever Virginia Science Festival in partnership with Virginia Tech that drew endorsements from U.S. Senators Mark Warner and Tim Kaine; Gov. Terry McAuliffe who signed a proclamation declaring "Virginia Science Week;" and the Virginia Tourism Council's adopting of "Virginia is for SCIENCE Lovers." More than 200 federal, state, local, university and nonprofit institutions — including NASA — participated in the festival.
From 2015-2020 he served as marketing and development director at Roanoke Catholic School, leading the school's efforts to win in 2016, 2017, 2018, 2019 and 2020 the annual Roanoke Valley Gives Day, a 24-hour online fundraising competition featuring 165 of the region's leading nonprofits.
In 2020 he launched Buzz4Good, LLC, which in addition to producing the TV show BUZZ provides marketing and fundraising strategies for nonprofits. In fall 2021 he began hosting the Buzz4Good! radio show and podcast.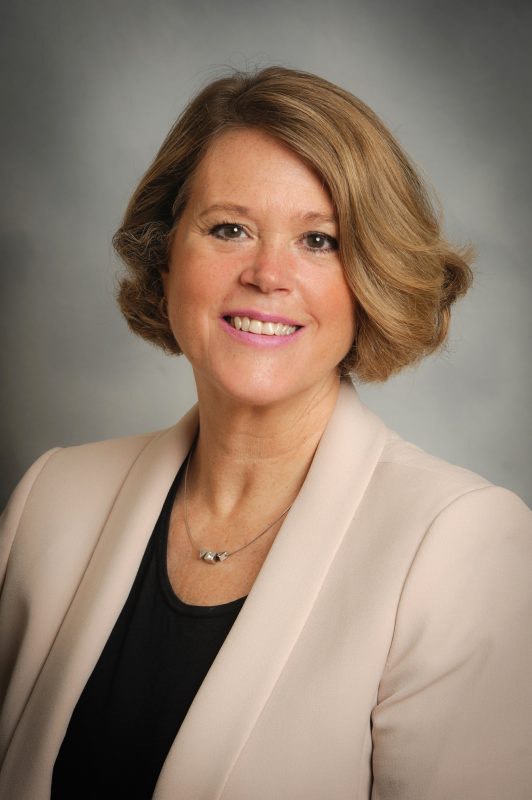 Dr. Nancy Hubbard
Nancy Hubbard, FRSA is Dean of the University of Lynchburg's College of Business and the Donaldson Trust Professor in Management.  She is an International Professor at IAE University of Marseilles and
formerly at SKOLKOVO (Moscow School of Management) and University of Oxford. She is a Fellow of the Royal Society for the Encouragement of Arts, Manufacturers, and Commerce in the UK. Prior to
rejoining academia, she consulted throughout the world for both Booz, Allen & Hamilton and KPMG as a strategy and mergers and acquisition consultant. She holds management degrees from Georgetown University (BSc) and the University of Oxford (MSc. and DPhil).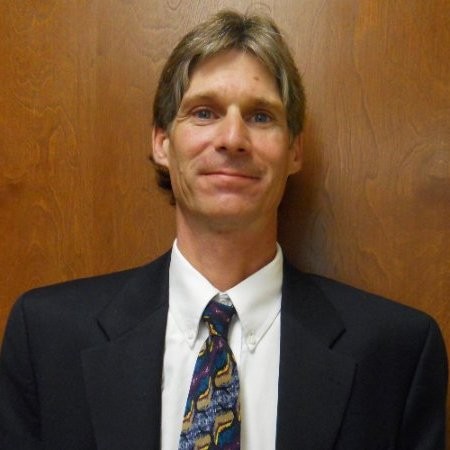 Denny Huff
Denny Huff, CEO of the Bedford Community Health Foundation has more than 25 years of non-profit experience. He was born in Lynchburg and is a graduate of Lynchburg College. Denny has close ties with Bedford and the Bedford community. He lived in Bedford County for several years before moving to Vinton with his wife and two children. He still has many family members living in Bedford County and spends a great deal of time in the county. He has vast experience in identifying community needs and working with government, business, non-profit organizations and citizens to address those needs. Denny also has a great deal of experience in program development, management and evaluation. As Chief Executive Officer of the foundation, he works to identify community health needs and partners with local organizations to address those needs. Bedford Community Health Foundation invests about $200,000 per year into the health of Bedford County and its residents.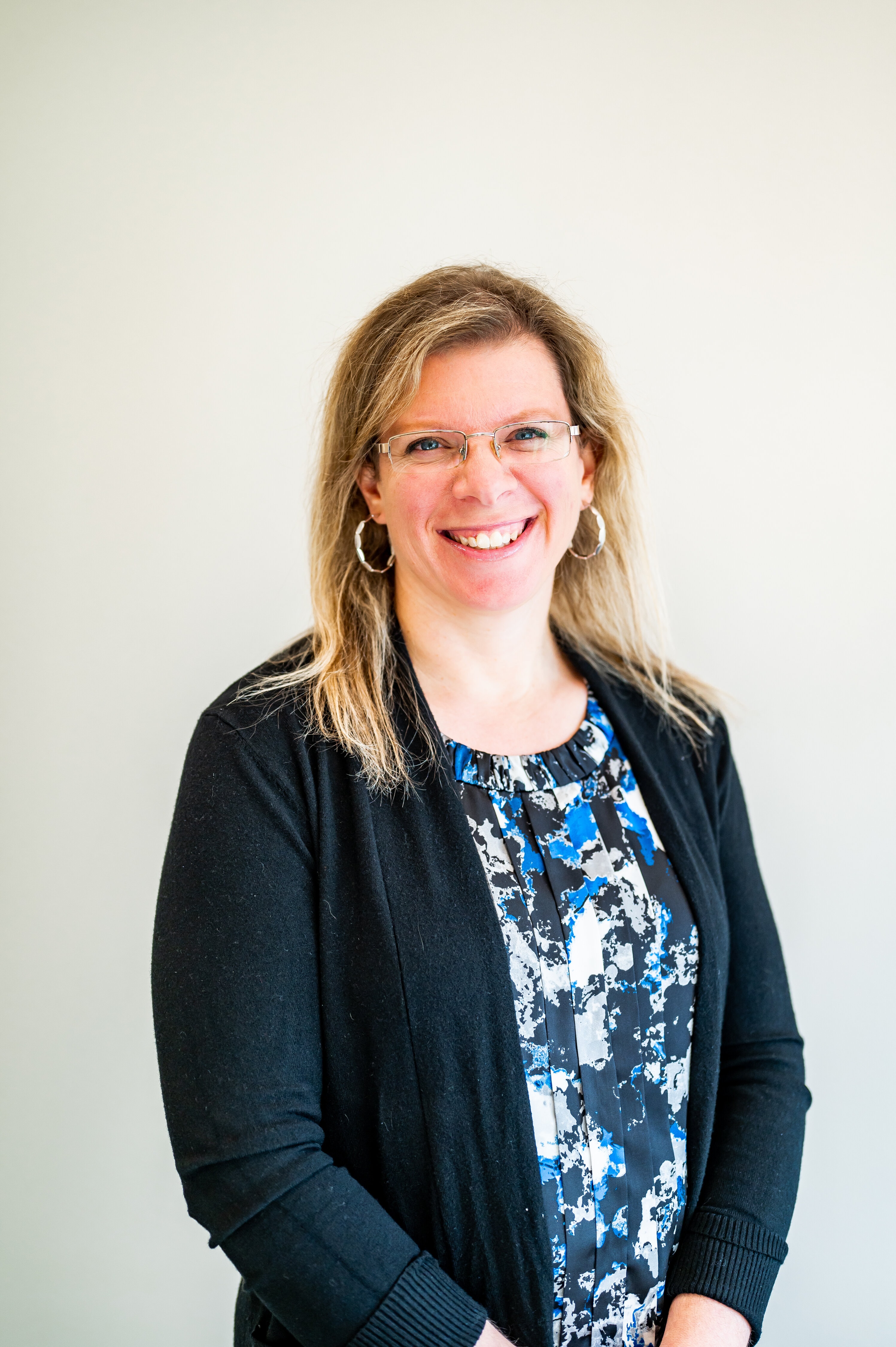 Christy Lucy
Christy Lucy is currently the Director of the Partnership for Healthy Communities, a program of Community Access Network. In that role Christy advocates for health equity in the Lynchburg region and provides support to the non-profits making an impact in the community.
Prior to joining Community Access Network in 2021 and making the shift from the Bedford community to Lynchburg, Christy was the Community Engagement Coordinator for Centra Bedford Memorial Hospital, a position she held for eight years. Her career in Bedford began in 2006 at the Bedford Area Chamber of Commerce where she was the Marketing Director.
Christy earned her bachelor's degree in public relations from Radford University and is a certified Bridges Out of Poverty trainer. Christy is an avid equestrian and lives in Forest with her husband, Andy, and two children, Drew, and Anna.
Tim McKay
Tim McKay is the vice-president of creative services for Media Partners, Inc. and mpiTOO. Tim graduated from the University of Missouri with a degree in journalism and has worked as a communication professional for government and private businesses for over 30 years. Recently, he has devoted his career to assisting nonprofits and behavioral health organizations. He received the Public Relations Society of America's Silver Anvil Award for his work promoting volunteerism in North Carolina.
Maryfrances Porter
Maryfrances Porter is the CEO and Founder of Partnerships for Strategic Impact,® which was launched in 2013. She completed a B.A at Emory University and a Ph.D. in clinical and community psychology at the University of Virginia. Even before graduating, she worked with the Commission on Children and Families as a social scientist, consulting with stakeholders around best practices, grant preparation, and making data driven decisions (2004 – 2009). She then worked at Youth-Nex, the UVA center for positive youth development as the Associate Director, as well as the Program Director of Community Evaluation and Consultation (2011-2013). Since that time, Dr. Porter has worked with dozens of regional nonprofits and their funders to assess needs and strengths, evaluate impact, and train staff.
She works primarily with small- and medium-sized nonprofits – and their funders - to track and tell powerful impact stories, through straightforward and sustainable strategies. All of her work focuses on demonstrating impact positioned for social justice, equity, and activating the power of those who have been disenfranchised.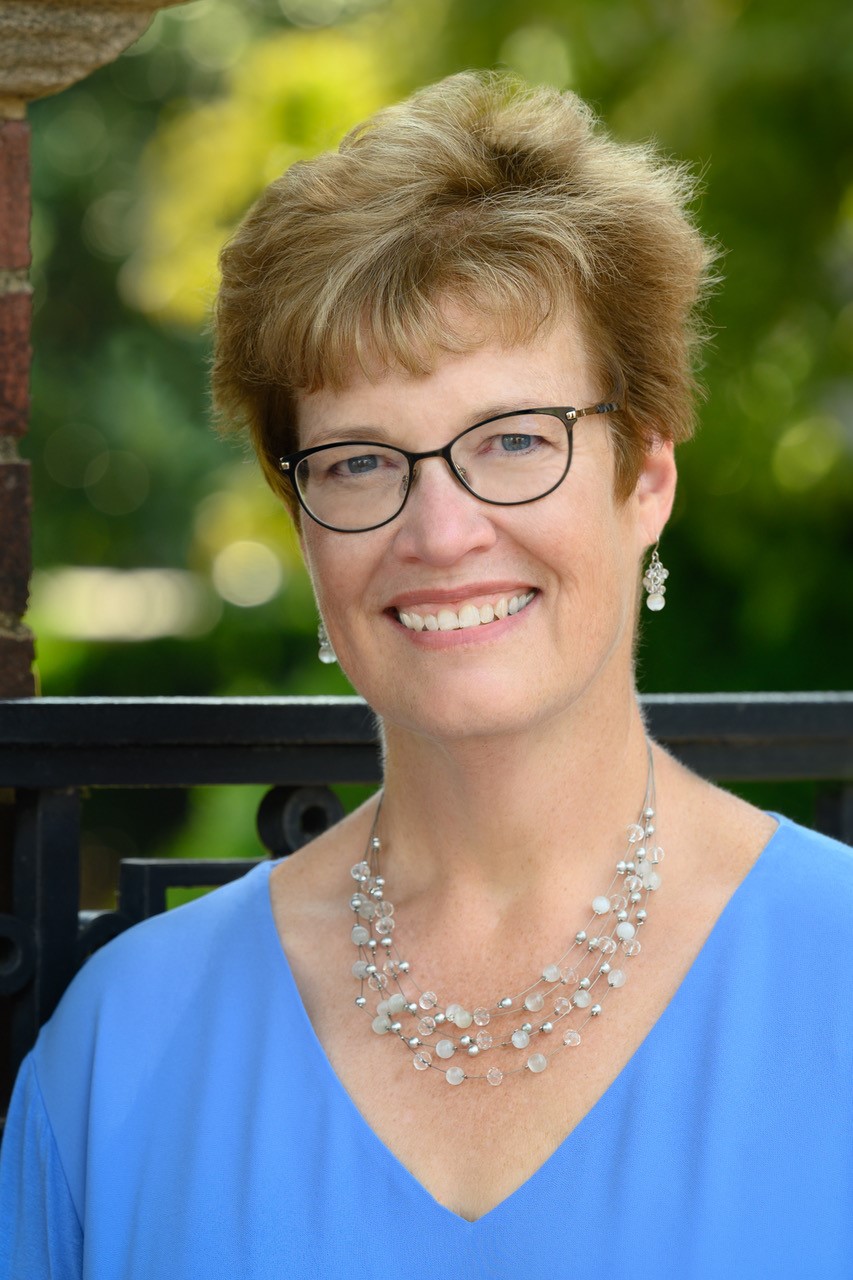 Kris Shabestar
Kris Shabestar joined Meals on Wheels of Greater Lynchburg as Executive Director in 2011. Kris has a master's degree in nonprofit management with a focuses on project management and nonprofit collaborations.
Previously, Kris established an independent consulting practice focusing on the design, development and evaluation of nonprofit organizations. Kris has worked extensively with nonprofit organizations as a staff member and volunteer. Before realizing she wanted to work in the nonprofit environment, she owned two small businesses and worked in the corporate world.
Kris is married and has three adult children; she enjoys reading, travelling and playing with friends.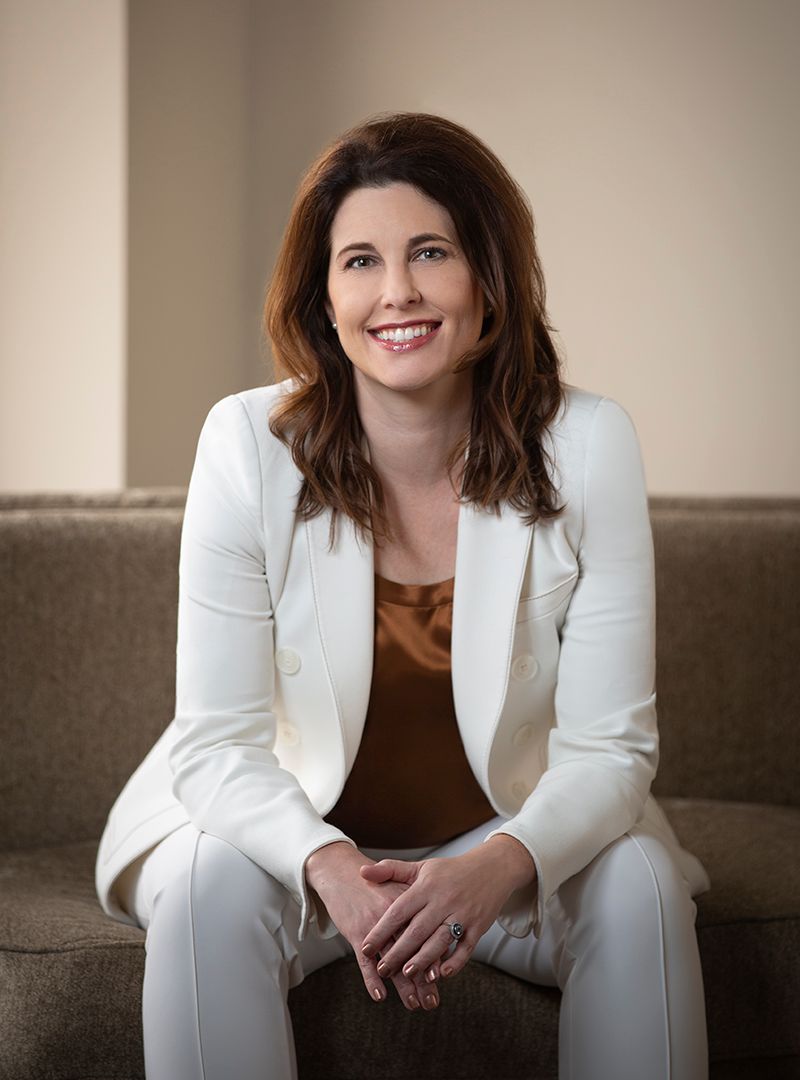 Suzanne Smith
Suzanne Smith, MBA, serves as a coach and consultant for social organizations seeking to maximize the impact of their social strategies and achieve real, measurable results. For nearly three decades, she has generated innovative and breakthrough social ideas. With deep local and national social sector expertise, she has been widely recognized for her success in building and implementing award-winning programs and initiatives within the sector. Suzanne holds an MBA from Duke University's Fuqua School of Business, where she was a CASE (Center for the Advancement of Social Entrepreneurship) scholar and studied under Greg Dees.
Outside of Social Impact Architects, Suzanne is an adjunct professor in the school of management at The University of Texas at Arlington and SMU. She is also a member of the prestigious Society of Organizational Learning (founded by Peter Senge) and National Network of Consultants to Grantmakers. She is also honored to serve on the board of Aileron to help entrepreneurs go to the next level.
Suzanne also authors Social TrendSpotter (@socialtrendspot), one of the sector's top blogs according to the Huffington Post. Known for its relatable way of blending important concepts and new ways of working with storytelling, Social TrendSpotter has been hailed by readers as "the only blog I read each week." She is frequently interviewed by regional and national media on social issues and social entrepreneurship and has published articles in Forbes, The Chronicle of Philanthropy, See Change, Nonprofit Business Advisor, Upstart and Grantmakers in Health. For her outstanding work as a leading thinker, she was recognized with the Next Generation Social Entrepreneur Award by the Social Enterprise Alliance.
Suzanne is a dedicated community leader and has worn many hats, including serving the City of Dallas on over seven boards and commissions and working pro-bono/low-bono with many projects and nonprofits across Texas.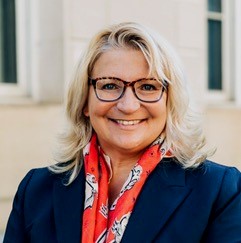 Kim Soerensen
Kim Soerensen has held the position of CEO & President at United Way of Central Virginia in Lynchburg, Virginia since 2023. She is an advocate for thriving communities as well as an entrepreneur with an extensive career in design and global business. Kim currently serves as a member of the Economic Development Authority for the City of Lynchburg and is an active Rotarian.
Originally from Germany, Soerensen immigrated to L.A. in 1986 after earning her degree in Design from the Blocherer School of Design at the University of Munich. Kim relocated to Lynchburg in 1998 where she concurrently began a family and her own businesses. The latter included DK Spaces (a property investment company) and Omniterrum (provider of rare, antique world globes and related planetary ephemera) for which she was published in the New York Times, Washington Post and Oprah Magazine as well as appearances in various international news shows.
She served on the board of the James River Arts & Cultural District Program of the City of Lynchburg and the Virginia Commission for the Arts while in her leadership role as Executive Director at the Arts non-profit Riverviews from 2016-2022. During that time the organization evolved from the "Best Kept Secret" of Central Virginia to the "Best Arts Center" as voted by patrons of the local News & Advance.
If you want to speak with her about the importance of creating healthy and thriving communities, you might be able to catch her riding around town on her Vespa as a member of the local Scooter Club, or spending time with family and numerous pets.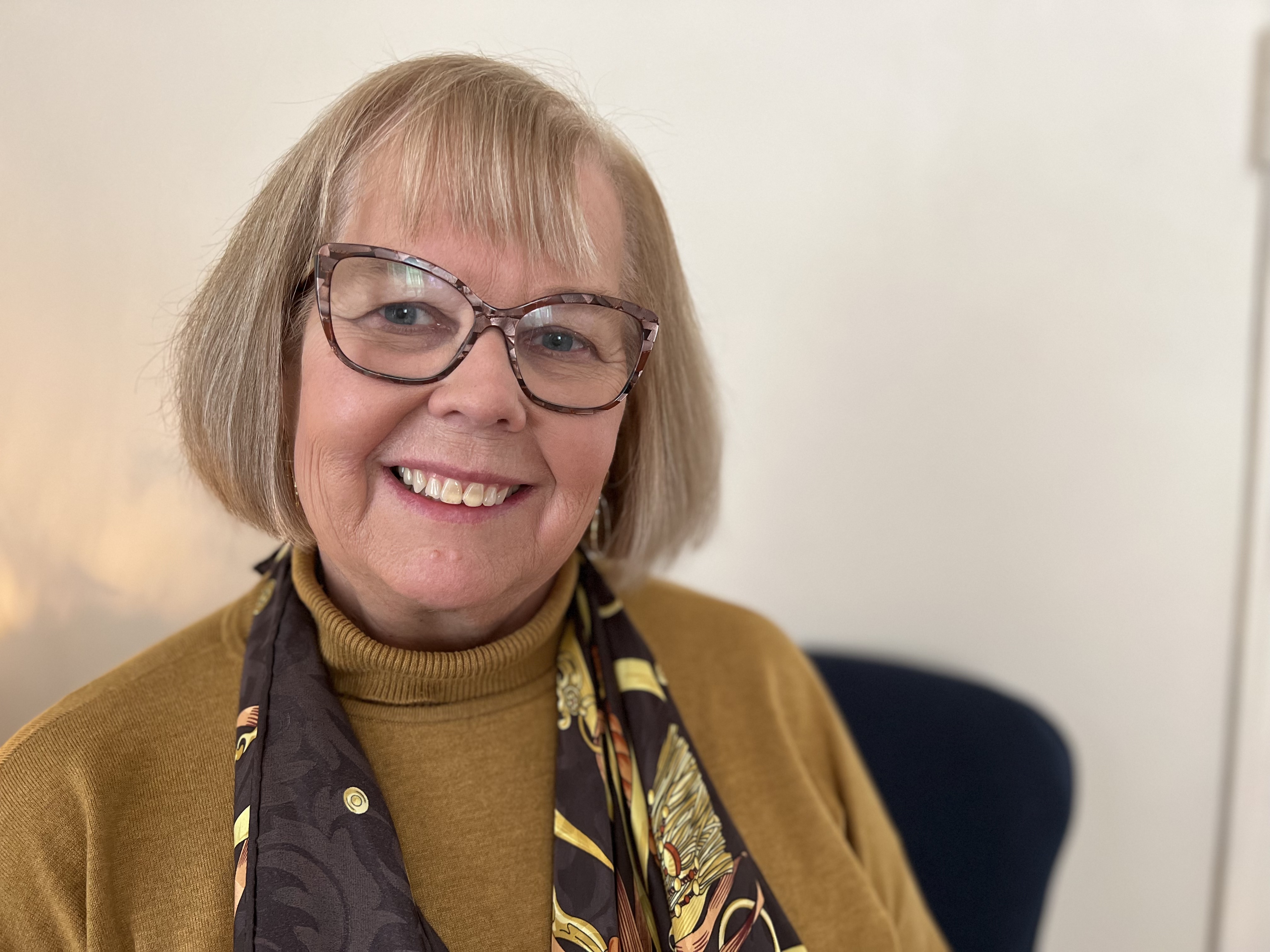 Bonnie Svrcek
Bonnie Svrcek served as the Deputy City Manager and City Manager for the City of Lynchburg for over twenty years. Prior to working for the City of Lynchburg, she worked for the Town of Blacksburg, Fairfax County and the City of Los Angeles' Washington, D.C. office.
She graduated from the University of Maryland with a Bachelor of Science in Housing and Applied Design, received her Master of Public Administration from the University of Southern California's Washington Public Affairs Center, attended the Senior Executive Institute in Charlottesville, VA and completed the State and Local Government Excellence Executive Education Program at the Harvard Kennedy School of
Government.
Bonnie had the incredible opportunity to give back to the local government profession through service on the ICMA Executive Board as a regional vice president for 3 years followed by 3 additional years including a year as president.
In her repurposed life, Bonnie serves as the Chair of the Central Virginia Community College Local Advisory Board and serves on the Centra Health Board of Directors. Bonnie also serves as an ICMA Senior Advisor. She treasures and enjoys time with her family and friends and exploring new places with her husband. She enjoys creating color from nature and dyes yarn for her small hobby business called Good Karma Fibers. Bonnie is most proud of co-creating the Virginia Women's Municipal Leadership Institute in partnership with Virginia Women Leading Government and the Virginia Tech Roanoke Center. The Institute launched in March 2022 with 22 amazing women completing the program this past October. The 2023 Institute will launch in March with 25 participants.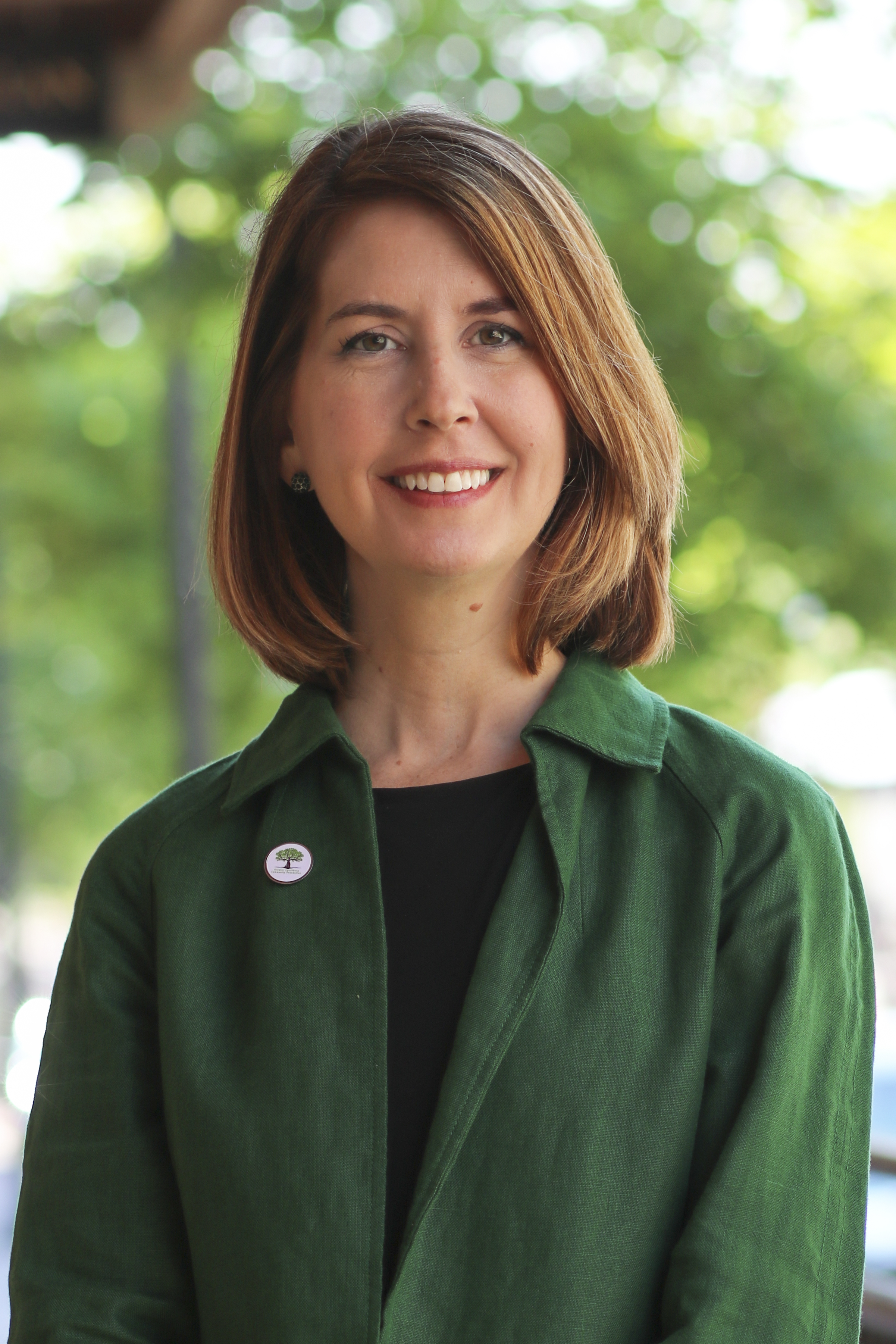 Kathryn Yarzebinski
Kathryn Yarzebinski is the President & CEO of The Greater Lynchburg Community Foundation.
Prior to joining GLCF in 2022, Kathryn was Director of Development at Randolph College for nearly five years. She has held development roles at HumanKind, the Centra Foundation, University of Lynchburg, and Amazement Square.
Kathryn earned a bachelor's in English from Virginia Tech and an MBA from University of Lynchburg, and is a Certified Fund Raising Executive.
Kathryn is a member of Lynchburg Rotary and the James River Day School Board of Trustees, and was past president of Junior League of Lynchburg.
Kathryn is married to Ryan, a Nelson County Public Schools administrator. They are the proud parents of Madeline (13) and Jack (11) as well as two Boston Terriers.