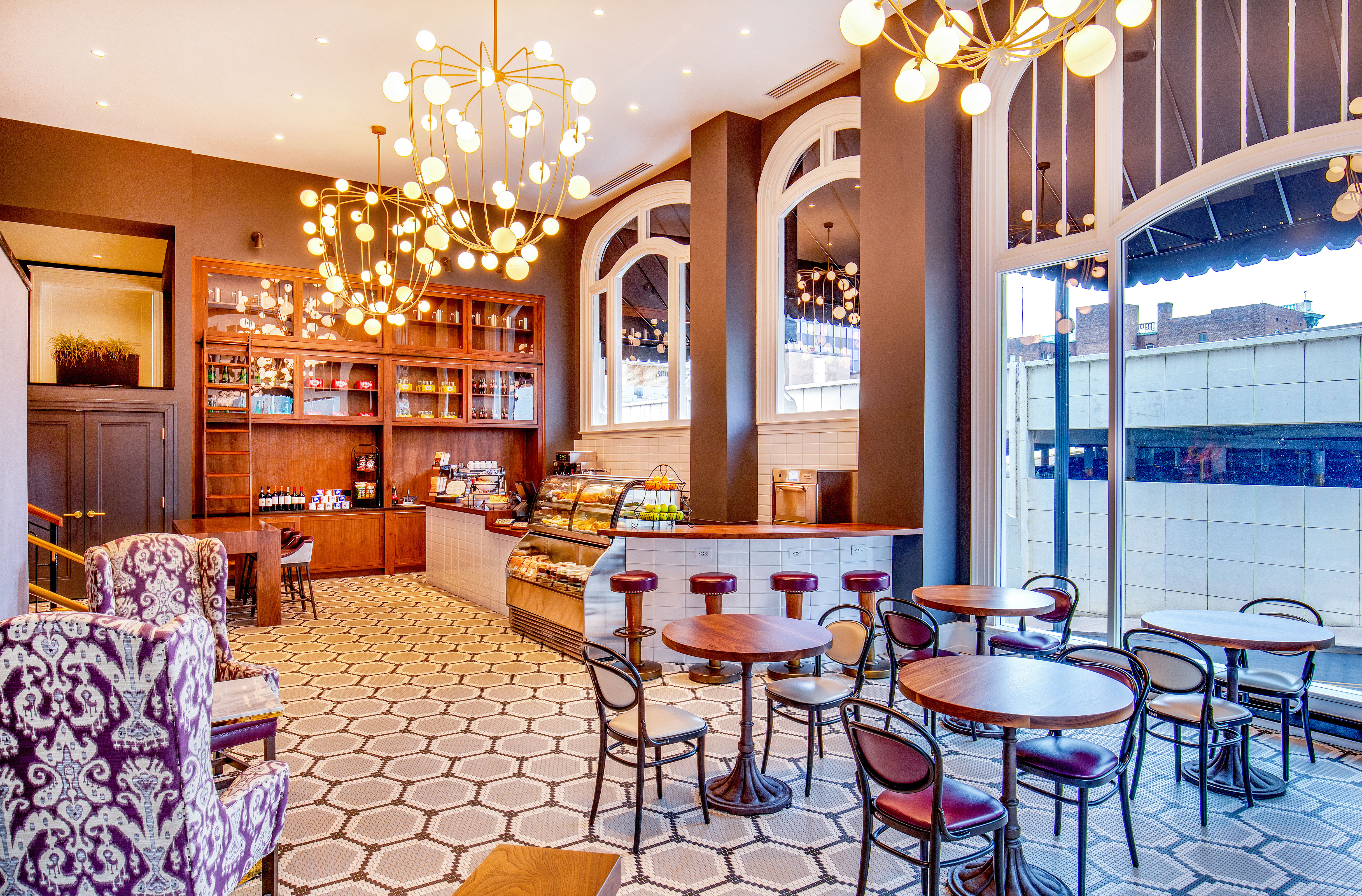 Member Monday: Shelley Waldeck, Marigold Cafe
Today's #MemberMonday is Shelley Waldeck with the Marigold Café inside the Virginian Hotel.
Marigold Café, a casual grab & go or dine-in breakfast and lunch venue, makes you feel instantly at home. We proudly brew Starbucks hot and cold coffee beverages and offer a variety of nourishing morning and afternoon treats.
Marigold features convenient street-level access as well as large historic windows that fill the space with natural light and a view of Downtown Lynchburg. We also feature an eggs-to-order station where you can have a gourmet omelet built right in front of you!
---
Why is Shelley an Alliance member?
"The relationship between The Virginian & the Alliance is invaluable, and we are so thankful for the support!
I met Jen Webb, CEO of the Free Clinic at the Alliance's 2022 Annual Meeting and we hit it off right away! The hotel now houses 5 interns for the clinic each week.
The Alliance always provides wonderful networking events throughout the year! The LRBA team is always so supportive and welcoming. We truly loved hosting the Alliance's Hall of Fame events as well as after hours events!"
Thanks for being a member, Shelley!
---
Want to be featured as a #MemberMonday?
Alliance members can fill out this form to get started.
Not a member yet?
Click below to join the Alliance and start taking advantage of member benefits.