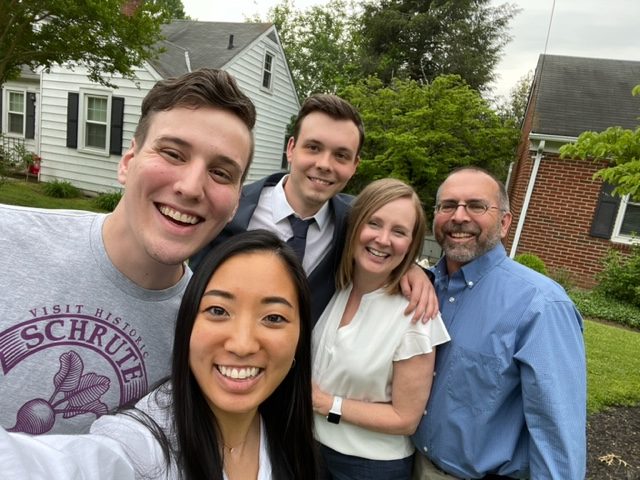 Member Monday: Mike Roach, PIP Printing
Today's #MemberMondy is Mike Roach, of PIP Printing! Printing everything but tattoos since 1979!
---
Why is Mike an Alliance member?
I've been involved in business networking in the Central Virginia area since 2007 and they haven't kicked me out yet! When I joined PIP Printing in March of 2022 one of the first things I did was jump into the Lynchburg Regional Business Alliance. I try to get to as many of the A.M. Alliance, Eat & Meet, Commerce & Cocktails and ribbon cuttings as I can. I've made a lot of friends and learned about many businesses in our community. It has helped me to grow our customer base and hopefully I have been able to pass business on to other member businesses.
I attended the new member Business At Breakfast event not long after joining in 2022 and had the opportunity to give a quick advertisement during the breakfast. As soon as the breakfast was finished a local nonprofit approached me and asked to meet because they were looking for a printer that wasn't too big or too small to handle their account. They are now one of my best customers in volume and in friendships.
All of the networking opportunities are really a shortcut for PIP Printing to reach the local business community and a huge support to the "Buy Local" mentality. I love it when one of the Lynchburg Regional Business Alliance folks walk up to me and say, "You really need to talk to that person over there. They do X, Y, and Z and would be a good fit for you." I appreciate that they are looking out for PIP and for our community. The networking events also give me a creative outlet to make unique pitches (some would say stupid) to help PIP stand out in the minds of those attending. If you're going to pitch, you might-as-well make it memorable!
Thanks for being a member, Mike!
---
Want to be featured as a #MemberMonday?
Alliance members can fill out this form to get started.
Not a member yet?
Click below to join the Alliance and start taking advantage of member benefits.