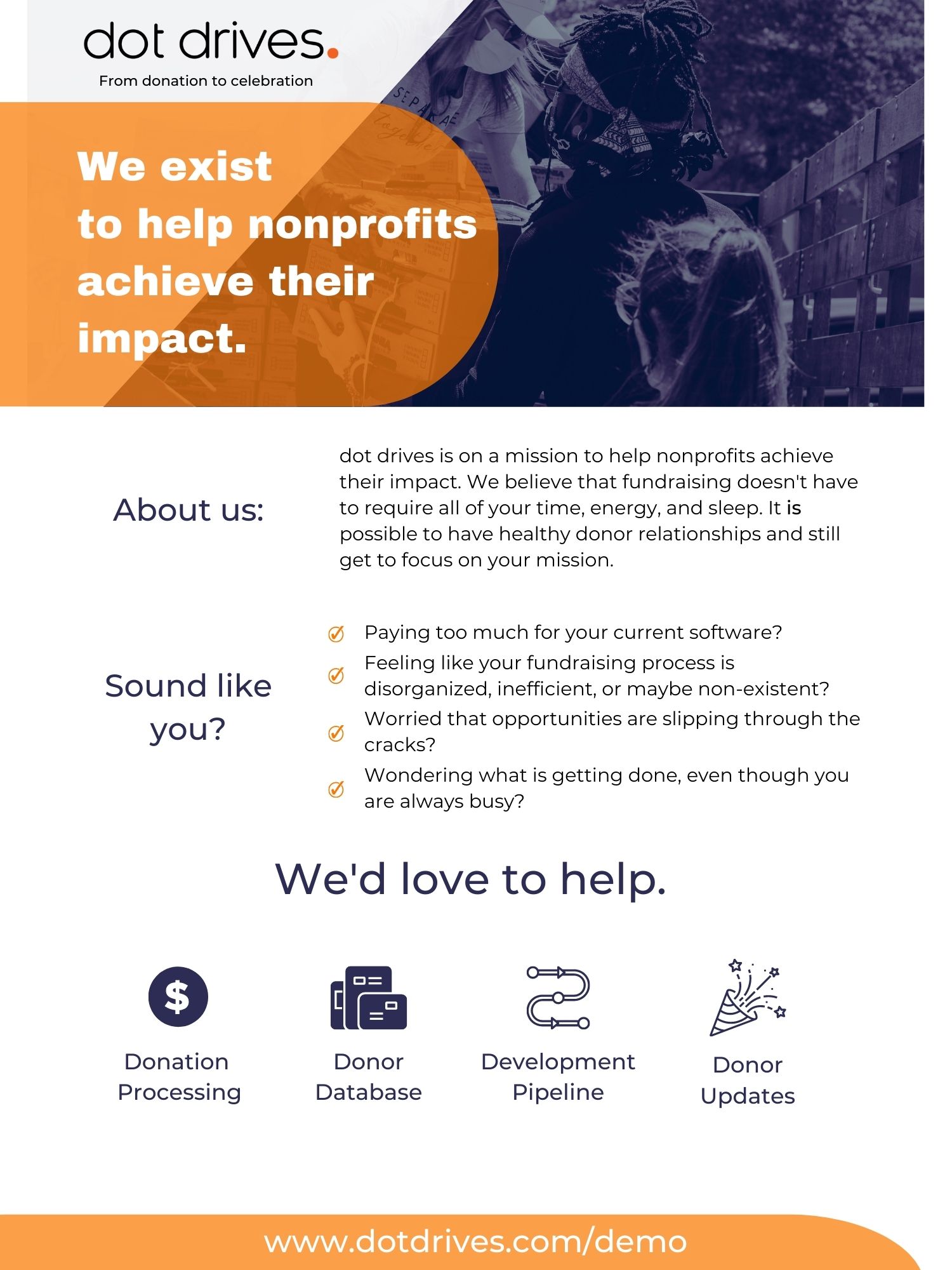 Member Monday: Dot Drives
Today's #MemberMonday is Dot Drives!
Hello faithful nonprofit leaders. Have you asked yourself lately why you entered the nonprofit space? Have you since gotten overwhelmed and frustrated with the donor relationship process and grind? Dot Drives is driven to help nonprofits have greater impact by providing an effective, simple, time saving and low-cost donor management system. Our team knows what drives us, we are here to help you with what drives you! Contact us today at support@dotdrives.com!
---
Why is Dot Drives an Alliance member?
We became involved with the Alliance I believe through Heath Barret. When we learned how the Alliance truly supports businesses, provides great resources, and exposure we knew we had to be a member!
Through our membership with the Alliance, we were able to connect with and provide support through donor management system dot drives for the Alliance's new foundation, Central Virginia Foundation for Economic Education and Improvement. It is a blessing for our company to work alongside and serve them with the purpose and supporting new local start-up businesses.
The Alliance has supported our business through various connections and workshops. Through the Alliance, we have been able to connect with over 100 nonprofits, learning a wealth of knowledge through their different workshops, and even grow as a company. It is even as simple as allowing us to use some of their conference room space to host business development trainings. The amount of care and support the Alliance displays is something that truly has allowed our company to grow.
Thanks for being a member, Dot Drives!
---
Want to be featured as a #MemberMonday?
Alliance members can fill out this form to get started.
Not a member yet?
Click below to join the Alliance and start taking advantage of member benefits.