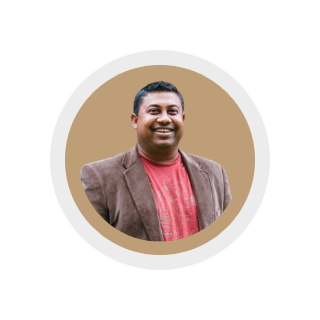 Member Monday: The Creative Labs
We are thrilled to be featured on today's #MemberMonday with the Lynchburg Regional Business Alliance! As a member of the Alliance, we have found a community of like-minded professionals who are committed to supporting and growing businesses in the Lynchburg region.
At Creative Labs we specialize in providing innovative web design & SEO solutions that help our clients achieve their goals.
You can find us at www.thecreativelabs.io or just call or email us at 434-204-2048 / help@thecreativelabs.io
---
Why is Creative Labs an Alliance member?
We became involved with the Lynchburg Regional Business Alliance shortly after launching our business in the area. We recognized the importance of connecting with other businesses and professionals in the community, and we were eager to learn more about the local business landscape.
We attended our first Alliance networking event, and we were impressed with the energy and enthusiasm of the members. We immediately saw the potential for building valuable relationships and partnerships, and we knew that we wanted to be a part of this community.
One of the most meaningful connections we have made through the Lynchburg Regional Business Alliance was with a fellow member who was facing a significant challenge. Their business had been hit hard by the pandemic, and they were struggling to stay afloat. As we got to know this member and learned more about their situation, we realized that we had the expertise and resources to help.
We offered to collaborate with them on a project, which not only provided them with much-needed revenue but also helped them to pivot their business and explore new opportunities. Through this collaboration, we built a strong relationship with this member, and we have continued to work together on other projects since then. It was incredibly rewarding to be able to support a fellow member in need and to see the positive impact that our collaboration had on their business. This experience reinforced the value of the connections and relationships that can be forged through the Lynchburg Regional Business Alliance. It's not just about networking and promoting our own businesses, but also about supporting and lifting up our fellow members in the community.
As an active member of the Lynchburg Regional Business Alliance, we have benefited greatly from the organization's strategic support. The Alliance has provided us with numerous opportunities to network with other businesses and professionals in the region, which has helped us to expand our client base and establish valuable partnerships.
In addition to networking events, the Alliance offers a variety of resources and tools to help businesses succeed. From educational workshops and training programs to marketing and promotional opportunities, the Alliance provides a range of services designed to support businesses of all sizes and industries. Perhaps most importantly, the Alliance has helped us to stay connected and informed about the latest developments and initiatives in the Lynchburg region. This has enabled us to stay ahead of the curve and adapt our strategies and services to better serve our clients and the community.
Overall, we are grateful for the strategic support that the Lynchburg Regional Business Alliance has provided us over the years, and we look forward to continuing our partnership for many years to come.
Thanks for being a member, Creative Labs!
---
Want to be featured as a #MemberMonday?
Alliance members can fill out this form to get started.
Not a member yet?
Click below to join the Alliance and start taking advantage of member benefits.