Get to know your 2022 Lynchburg City Council candidates
On September 19, the Alliance will hold a Candidate Townhall to see where each candidate stands on issues related to business.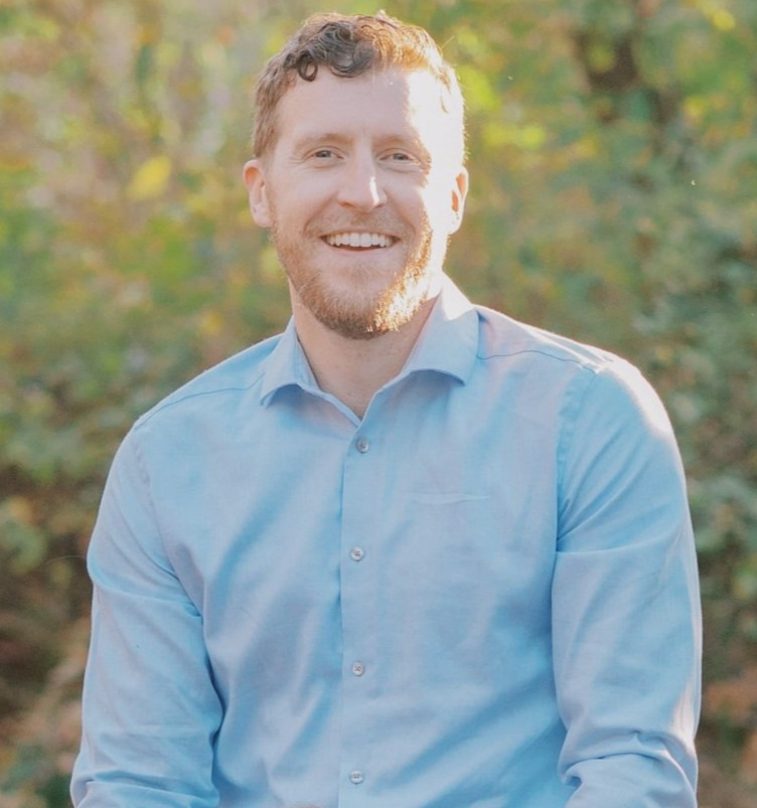 My name is Patrick Earl. I've proudly lived in Lynchburg for nearly a decade, serving as a teacher at Randolph College. And now, I want to continue helping our community by serving you on City Council. But first, here's a little bit about me:
I am from Michigan and grew up in a lower middle-class home as the son of two school teachers. From the moment I was born, my parents instilled in my two brothers and me the importance of a quality education and the value of kindness; not just being nice, but lending a hand to help those in need, empathizing with the folks that are different, and understanding that being kind to one another is an essential part of a happy life.
Growing up, I became a star athlete in track and cross country. Running allowed me to further my education through a scholarship to Aquinas College where I went on to be a 5-Time Academic All-American, a nationally ranked Steeple-chaser, and, most importantly, a Magna Cum Laude student in Biology. As a student athlete, I learned the importance of hard work, discipline, and dedication.
When I left home, I took those values with me. I earned my Master's of Fine Arts in Acting and spent the next decade pursuing a career in performance. During this time I met my loving wife of 12 years, Stephanie Holladay Earl, moved to Central VA to work with the American Shakespeare Center, and eventually found our way to Lynchburg where we teach at Randolph College, and recently appointed Executive and Artistic Directors of Endstation Theatre Company.
We love Lynchburg, that's why we stayed. There's no better place for Stephanie and I to raise our two children Arden (6) and Lona (1.5). With our work with HumanKind, we have helped raise other children in our community as Therapeutic Foster Parents. I love the Lynchburg hills, the trails, the river. I continue to be an avid runner, hiker, and help with my son's Cub Scout Troop. Most of all, I love the people. Stephanie and I have never felt more welcomed into a community. And, that's how I want every family to feel like in the Hill City.  That's why I am running for City Council.
1. My first priority relates to how to better deliver all City Services: Schools, Safety, Human Resources, Works, Parks and Recreation and so forth. I believe the quality of that delivery is a testament to the priorities of any community. Across the board, from our 1stResponders to public works and human services, we are understaffed. But, we are on the right track.  Police and fire personnel have been given 5% raises to improve recruitment and retention. Other city employees have also been given raises. We break ground on a new police headquarters as early as this fall! But, we need to make sure that critical yet empty positions are filled. We have hard working employees who keep our city safe, clean, and a desirable place to live. They deserve the assurance that their and their family's needs will be met, and they have the sufficient personnel so as to not be continually stretched too thin.
The Lynchburg Public School Division faces some big decisions relating to the recent release of its facilities report. Many schools are in desperate need of repair while, sadly, others may need to be shuttered. Options include renovating some facilities and constructing entirely new schools. Regardless of LCS's decisions, revising student attendance is very likely necessary, . . . and that is inherently controversial. There won't be an easy way around these challenges. The solutions will need to be coordinated between City Administration and the LCS School Board because the City owns all school buildings. Collaboration will be essential as City Council seeks to make clear and well informed decisions in conjunction with LCS's leadership.  City Council will need to work with the Lynchburg City School leadership in a candid and transparent manner so as to place the needs of ALL of Lynchburg City School children first. I believe City Council's decisions must benefit EVERY Lynchburg child. If we lay the groundwork by working together, Lynchburg City Council, the Lynchburg City School Board, along with a multitude of their talented and dedicated staff members, will put LCS on the right path for decades to come. Renovations, Opportunity, New Schools! It is scary, but exciting. I want to be part of that.
2. The Economy has taken a hit during the pandemic and, with inflation as high as it is, people are rightly concerned about the future. I believe we need to prioritize methods to aid our citizens and assist both new and thriving businesses. We need to continue streamlining our business licensing process, as well as give tax incentives to developers who want to help rejuvenate our city.  Many vacant homes need to be restored, and empty commercial buildings have potential but need remediation. We need to address the shortage of affordable housing, especially single-family homes. Rehabilitation of business and residential possibilities will make Lynchburg a more appealing place to live and work.
As far as giving immediate relief to our citizens and businesses, we should discuss the option of lowering our meals tax. This tax has brought in an extra three million dollars in the first eleven months of last fiscal year. In lowering this tax, we put money directly back into the pockets of hard working citizens grabbing a bite for lunch, or in between multiple jobs. This may also help working single parents whose schedule forces them to rely on quick take-out meals. It also assists city eateries by counteracting the prices artificially increased due to inflation.
3. I also want to prioritize "putting civility back into civics." Politics has gotten particularly rough. It seems there is no in between, no middle ground. By simply having the wrong letter next to your name, ears are shut to you. That's why I am running as an independent. I want to bring kindness back to being a public servant. Our city has its challenges. I have already mentioned some. BUT, it will be okay. It is okay. We have the capacity, the opportunity, to deal with these issues. Solving these problems just takes time and clear heads. Stoking fear and political theatre on a local level won't help. What helps is the courage to listen to others you don't agree with. What helps is the generosity to put the needs of our community first. What helps is kindness. Each issue should be addressed by its individual merit and impact on the city as a whole, not party line. As an educator I learned that being a good teacher is all about caring and listening. That is how I intend to serve on City Council.
So, VOTE EARLY AND VOTE EARL!
We will add more candidates each week in alphabatical order.