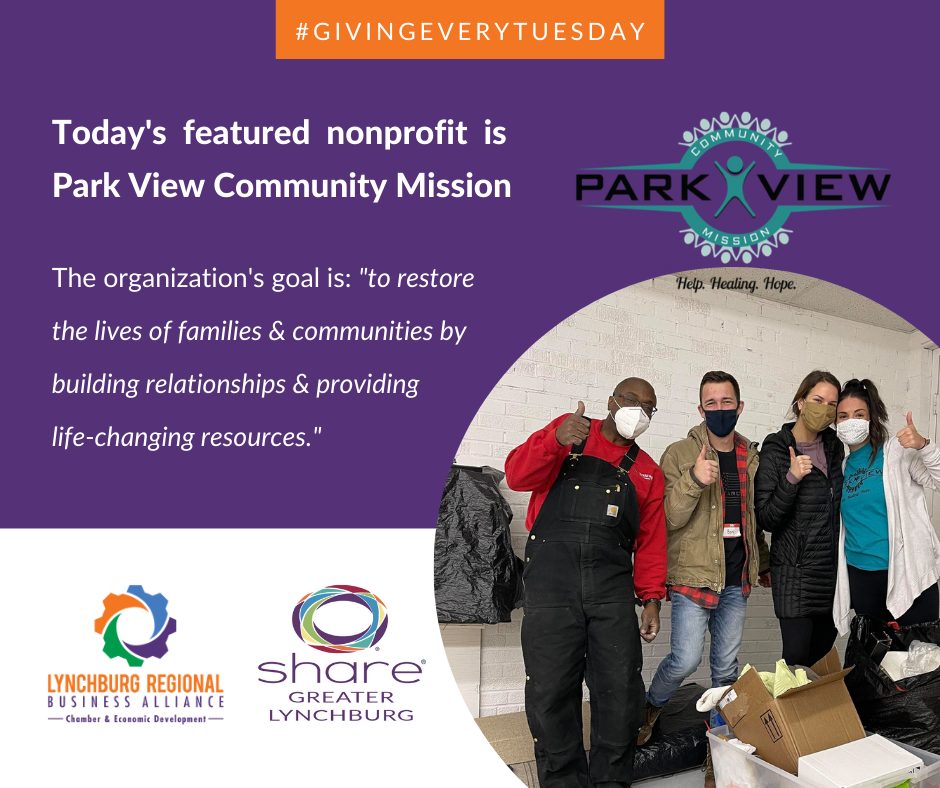 Park View Community Mission Continues Long History of Service With New Clothing Program
Each Tuesday the Alliance, in partnership with SHARE Greater Lynchburg, will be highlighting the amazing contributions of member nonprofits and their impact throughout the Lynchburg region. Today's #NonprofitTuesday is Park View Community Mission!
Park View is not quite four years old as a 501(c)3 nonprofit organization but is now in its 25th year of service. The original outreach began as a mid-week meal in a mid-town church and was open to anyone. When the church's congregation officially disbanded in 2007, volunteers continued to offer the Wednesday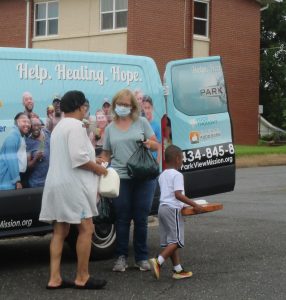 night suppers, now known as Park View Cafe and began offering groceries to go, which became the Food for Families pantry at Park View Community Mission. Food for Thought, a weekend backpack program launched in 2018, provides nutritious meals for students who may not have wholesome food (or any food) until they return to school on Monday. In just its second year of operation and despite the pandemic, over a quarter-million meals were distributed.
But food is just the starting place. Board member and volunteer, Earl Larkins, says they have a holistic response to the command to love our neighbors by touching body, mind, and spirit. "We have to always ask ourselves if those we help are only being well-fed, or are they becoming less poor because of what we do?"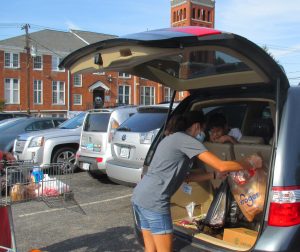 Park View also believes that the best way to lower the poverty rate is to raise the employability rate. The City of Lynchburg and First National Bank were the first to become partners in teaching classes at what is now the Life Skills Institute. Classes cover home essentials, computer training, and other job skills. And it's working. As an example, students who complete the current classes in the CNA/PCA program have been guaranteed living-wage positions by three local employers who will compete for the graduates at a "reverse job fair."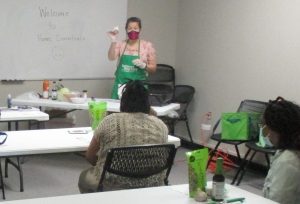 A fifth program is the Community Resource Center, which offers one-on-one assistance and coordination with issues like utility disconnection notices, locating childcare or employment, accessing healthcare or transportation, or finding housing and necessities.
Clothing is a basic necessity and both the demand and donations have seen a sharp increase. Just over a year ago, a few racks were moved to a 1,200-square-foot room at the Life Skills Institute and it immediately filled to capacity. Now a sixth program is being launched, The Clothing Connection, so named because it is another way to connect with those who want to move beyond their circumstances. Along with the new name is a new location with over 5,000 square feet, on the south side of the Plaza's lower level. Children's clothing is an important component.
A ribbon-cutting will be held Tuesday, March 23 at 11 a.m., and the public is invited. Operating hours coincide with the food distribution hours at Food for Families, Thursdays and Saturdays from 9:30 am - 2 pm.
Park View has also opened registration for its next fund-raising golf tournament at London Downs Golf Club, Friday, June 18. For more information on Park View's programs, visit parkviewmission.org or call (434) 845-8468.
Click here to donate, volunteer, shop for needed supplies, or to learn more about the impact being made by Park View Community Mission. Thank you for making it your mission to help them with theirs.
#NonprofitTuesday #GivingEveryTuesday #YesLynchburg