Member Offices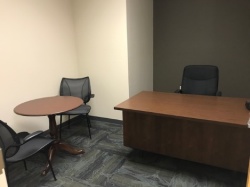 Members of the Alliance enjoy exclusive free access to three offices complete with desk and chairs. These offices are perfect for confidential meetings, interviews and offsite meetings with no interruptions! Subject to availability, members simply need to call when they want a day to work "on their business" but not in it!
*Note: Available during Alliance Business Hours
9 a.m. - 5 p.m., Monday - Friday only.
Featured Events