Manufacturing & Industry
The Manufacturing sector remains a vital part of the Lynchburg MSA's economy.
Manufacturing (with employment of 14,462) is the largest sector of the Lynchburg MSA's 111,947 total employment
Manufacturing sector was also the Lynchburg MSA's fourth highest paying industry sector with average weekly salary of $1,048
Virginia's 5,000+ manufacturers employ over 200,000 individuals, contribute $34 billion to the gross state product, and account for over 80% of the state's exports to the global economy

Information from Virginia Employment Commission
A Key factor in maintaining the long-term health of the Lynchburg MSA's Manufacturing sector is to ensure an adequate pipeline of trained Manufacturing workers. Central Virginia Industries Council is an organization that provides valuable benefits to the manufacturers in our region. Its partnership with the Virginia Manufacturers Association Workforce Development Division focuses on reinforcing the skilled-workforce pipeline for manufacturing in the region, especially in the area of middle-skilled positions– jobs that require more than a high school diploma but less than a two-year degree.
Central Virginia Industries Council
Central Virginia Industries Council, LLC (CVIC)
is a programming division of the Lynchburg Regional Business Alliance providing valuable benefits to the manufacturers in our region. A board of advisors comprised of the region's top manufacturers ensures that programming and offerings meet the needs of you, the manufacturer, and your employees. There is no cost to join.
Purpose
CVI is a manufacturing & industry council providing members with resources, training and legislative advocacy.
Vision
To be a primary resource for manufacturing and industry in Central VA.
Mission
Provide high quality information, resources, training & services to meet the needs of the manufacturing and industrial community in Central VA.
Program of Work
Quarterly Breakfasts featuring networking for the manufacturer and discussions on key issues impacting your business.
Comprehensive Annual Wage/Benefit Survey comparing compensation for regional companies.
Access to regional labor study and forecasting
Discounts for Training & Certifications through partnership with Virginia Manufacturers Association to include: Industry developed Training & Assessment through Virginia Council on Advanced Technology Skills (VCATS) targeting middle skill professions including but not limited to Manufacturing Specialist; Manufacturing Technician 1; World Class Manufacturing Practitioner; World Class Manufacturing Specialist; World Class Manufacturing Assessor; Contractor Safety; and, Industrial Energy Auditor. View here http://vamanufacturers.com/ to learn more.
Workforce Development Classes are currently available through Central Virginia Community College System partnership. CVCC is able to provide each company one free seat in its choice of selected classes.
View here
to learn more.
For more information about Central Virginia Industries Council, LLC contact Megan Lucas, CVIC Liaison, (434) 845-5966.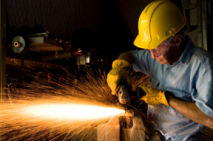 Featured Events